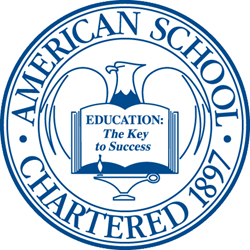 Lansing, IL (PRWEB) July 17, 2014
American School is proud to award post-secondary scholarships to 18 deserving graduates. The winners come from diverse backgrounds and hometowns, plan to attend different colleges and universities, and have different interests and career aspirations, but each of them earned his or her accredited high school diploma from American School, a leader in distance education since 1897.
Since American School first awarded scholarships in 1939, a total of 1,462 graduates have earned $802,200 in awards. This year's winners plan to become behavioral neurologists, surface warfare officers in the Navy, doctors of osteopathy, EPA agents, international pediatric neurosurgeons, teachers, coaches, athletic trainers, film producers, dermatologists, industrial engineers, project managers, musicians and dentists, just to name a few potential career choices. When they are not studying, they enjoy hobbies such as ice dancing, crocheting, marksmanship, ballroom dancing, coin collecting, stamp collecting, vegetarianism, reading, singing, dancing, photography, cooking, gardening, writing, playing musical instruments and exercising.
Three graduates earned special recognition and received the Henry Buresh Alumni Award, the R.T. Miller Founders Award or the W.L. Wright Presidents Award. They and the other 15 winners are listed below, along with their hometowns.
Thomas Burton
Deauville, France
Henry Buresh Alumni Award
Curvin Gordon
Duncanville, Pennsylvania
R.T. Miller Founders Award
Brittany Wardrip
Beaverton, Oregon
W.L. Wright Presidents Award
Taqwa Abuagla
Fort Washington, Maryland
Michelle Ahn
Ho-Ho-Kus, New Jersey
Kayleigh Briscoe
Douglas, Alabama
Alexander Gamelin
Silver Spring, Maryland
Danielle Gamelin
Silver Spring, Maryland
Afsaneh Golban
Gaithersburg, Maryland
Macie Guthrie
Saginaw, Texas
Savannah Guyton
Paris, Kentucky
Miriam Liske-Doorandish
Eggleston, Virginia
Maria Lugo
Downers Grove, Illinois
Spencer Osburn
Las Vegas, Nevada
Bethany Rauscher
Milton, North Carolina
Jacob Trapp
Plainfield, Illinois
Caroline Ware
Rockford, Illinois
Gemma Zahradka
St. Paul, Minnesota
American School offers accredited high school courses in online and paper-based formats at an affordable cost. The School is accredited by MSA-CESS, NCPSA and Ai and is recognized by the State of Illinois as a non-public high school.
For more information, visit http://www.americanschool.org.