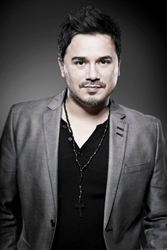 I thank God for my training – for all the successes and trials.
Atlanta, GA (PRWEB) July 10, 2014
Actors, Models and Talent for Christ's mission is greater dedication to performers who are called to be positive role models in the industry, ultimately shining for God. By preparing and educating talent called by Christ, AMTC is a unique fellowship with a dedicated purpose: to make good bolder. Professionals and amateurs, ages four and up are welcome to attend these free auditions on July 19.
Each audition begins with an information session that provides information on the vision of AMTC, its performers and the entertainment industry as a whole. Next, those attending the auditions are given the choice to perform in the main ballroom or in private break-out rooms.
A trained AMTC scout hosts each audition. The team of scouts are industry professionals who are equipped to spot emerging talent and inspire performers to a higher calling in the world of entertainment. After the initial scouting event, select talent will be invited to attend the international SHINE Conference and Bridge Training Program.
AMTC prayerfully considers each person auditioning. Scouts call back mission-minded performers, who desire to become positive role models in the entertainment industry. Those who receive a callback will be invited back the next day for more information, personal coaching and official registration.
The scouts attending the July 19 auditions are John Montes, Carey Lewis and Jaco Booyens, respectively. John Montes aka "Jontez" is a nationally-known singer who has worked with performers like Erykah Badu, Justin Timberlake, Ashley Simpson, and Frankie J. He has served as Director of the NFL Player's Gospel Choir, and has also appeared on NBC's "Sing Off" with the group, "Ten." John is currently a singer on the "Marcus & Joni Show" and works as a presenter, coach and scout for AMTC.
Carey Lewis, Co-founder of AMTC and Chief Service Officer, is thankful that AMTC has become a shepherd of God's movement into media: the most influential mission field on earth. "God is preparing an army of performers," she said. "AMTC's job is to find them and guide them up the mountains of arts and entertainment."
Growing up, Jaco was a child actor in South Africa who later became a rugby star, model and a Sony A&R Rep. Today, Jaco is a worldwide speaker. He and his wife, Philipa, own After Eden Pictures: a film and television production studio dedicated to transforming culture through uplifting entertainment. Jaco speaks about the role of Christian performers, "God is raising an army of actors, models, singers, dancers and entertainers: performers anointed to become positive role models, to become stars for God."
AMTC is a 501c3 non-profit ministry dedicated to making good bolder in film, fashion, music and theater. For more information about auditioning for AMTC and performing at SHINE, visit http://www.amtcaudition.org.