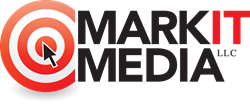 Our digital media buyers focus on analytics and continuous improvement for our media buys."
Phoenix, Arizona (PRWEB) July 09, 2014
Markit Media Group has partnered with Ad Tech firm Adosia to provide clients with the ability to engage in online display advertising campaigns billed strictly on viewable impressions. With the release of new proprietary software, Markit Media and Adosia have made it possible for advertisers to eliminate the negative impacts on display campaigns associated with the uncertainty of ad placement and unpredictable web visitor behavior.
"Our clients are able to surge campaign ROI without worrying about ad placement, by ensuring every purchased impression is truly viewed. Our partnership with Adosia enables us to deliver far greater campaign performance for our clients," states Steve Conn, Managing Partner, Markit Media Group.
According to the Wall Street Journal, over 50% of all online impressions delivered are never viewed and online marketers waste billions of dollars each year on unseen ads (1) (2). Display ad in-view rates vary across numerous factors (3) and advertisers will benefit tremendously from only paying for the impressions that are actually viewed.
Markit Media's partnership with Adosia, a leading company in ad viewability technology, provides digital media buyers with a unique opportunity to execute highly effective online marketing campaigns. The integration of the new software technology allows Markit Media to create online marketing campaigns that outperform traditional campaigns, by ensuring each and every billable impression is truly viewed. As result, ROI can be double or tripled for clients.
Benefits of Buying Viewable Impressions

Optimize Online Marketing Budgets
Digital Media Buying Ad Spend Goes Only Towards Viewable Impressions - VCPC (viewable cost per click) vs CPC (cost per click)
Latest Technology Doubles Campaign Performance
Premium B2B & B2C Targeting
Fully Integrated Packages Available (Landing Pages, Website Design, A/B Testing)
Online advertising campaigns zero in on customers by targeting by vertical and geography with fully integrated packages. Markit Media's successful online marketing campaigns identify the most effective ads and landing pages in order to optimize campaign conversions and ROI. By deploying numerous ad and landing page variations it is possible to determine the best approaches for each stage within any client's marketing funnels. Businesses can generate reach and be highly successful with their online marketing budget with well designed online advertising campaigns. For more information about Markit Media's Online Display Advertising programs call 480.245.4287 to schedule a free consultation.
About Markit Media
Markit Media is a full service marketing, design, public relations firm located in Scottsdale, Arizona. Founded in 2009, Markit Media helps businesses grow by cultivating awareness and providing custom business development in Arizona and across the country. For additional information about Markit Media please visit http://www.markitmedia.com or call 480.245.4287.
###
1. Web Display Ads Often Not Visible, WSJ article, June 11, 2013, on the WSJ.com website. http://online.wsj.com/article/SB10001424127887324904004578537131312357490.html, accessed July 9, 2014.
2. Viewability Benchmarks Show Many Ads Are Not In-View but Rates Vary by Publisher, comScore article, June 28, 2013, on the comScore.com website. https://www.comscore.com/Insights/Blog/Viewability_Benchmarks_Show_Many_Ads_Are_Not_In-View_but_Rates_Vary_by_Publisher, accessed July 9, 2014.
3. Display Ad In-View Rates Found Varying Across Numerous Factors, MarketingCharts.com article, March 26, 2012, on the marketingcharts.com website. http://www.marketingcharts.com/wp/online/display-ad-in-view-rates-found-varying-across-numerous-factors-21604/, accessed July 9, 2014.