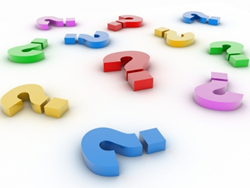 Jefferson City, MO (PRWEB) July 10, 2014
Many homeowners have an interest in lowering monthly heating and cooling costs and would like to opt for a green alternative, but are stopped by concerns about the upgrade process. Home Comfort Geo provides these responses to educate homeowners about the reality of an upgrade to a Jefferson City geothermal air conditioning and heating system.
1. The cost of geothermal is too high- Geothermal systems are 4-5 times more energy efficient than traditional systems, so the amount saved every month on heating and cooling costs will make up for the cost of the initial installation. There are also many rebates and tax credits available for geothermal systems that will ease the initial cost. If you are having a new home built, the cost of geothermal can easily be rolled into your mortgage.
2. Geothermal isn't really that much more energy efficient than traditional systems- In a cost comparison conducted evaluating the price of 1 million BTUs, or how much each HVAC system would cost to produce 1 million BTUs of heat, geothermal proved to be much cheaper with $8.79 being the total cost for 1 million BTUs. High-efficiency natural gas systems are second in terms of energy efficiency, but the cost per 1 million BTUs is almost double that of geothermal at $14.95. For the high-efficiency traditional heating systems, the cost ranged in the $30 price point for 1 million BTUs.
3. Comfort will be sacrificed with geothermal- Geothermal heating and cooling systems provide even temperatures throughout the entire home, regardless of the time of year. Geothermal components are either underground or indoors, so aren't affected by the weather like traditional systems are.
For more information about why geothermal offers a more energy efficient alternative, homeowners are encouraged to visit http://homecomfortgeo.com/.
About Home Comfort Geo
Home Comfort Geo is the leading source for geothermal statistics, technology, and innovation. Our dealers proudly serve residents throughout Illinois, Indiana, Kentucky, and Missouri.