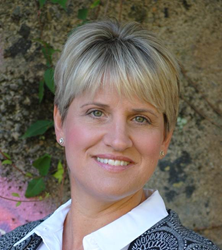 I am honored to be recognized among such an accomplished group of women who have truly broken the mold for what it means to be a female leader
Lambertville, NJ (PRWEB) July 10, 2014
TayganPoint Consulting Group, a leading strategic management consulting firm, announced today that CEO and co-founder Joy Taylor was named as one of SmartCEO's Brava! Award Winners for 2014 which celebrates the distinguished achievements of 25 of Greater Philadelphia's top women business leaders.
"I am honored to be recognized among such an accomplished group of women who have truly broken the mold for what it means to be a female leader," said Joy Taylor, CEO of TayganPoint Consulting Group. "It's so important to remember that giving back to the community should be one of the foundational values shared amongst all entrepreneurs and I'm so proud to be part of an organization that recognizes this as a critical contribution."
Since its inception, The Brava! Awards program has recognized female CEOs who combine their irrepressible entrepreneurial spirit with a passion for giving back to the community. Brava! Award winners are exemplary leaders of both their companies and their communities. They encourage local philanthropy, mentor up-and-coming leaders and set their companies on the path to tremendous growth. Each year, an independent committee of local business leaders selects winners based on the quality of applications submitted. SmartCEO shares their inspiring stories in SmartCEO magazine and celebrates their success at an awards reception.
"Brava winners possess the utmost qualities in a leader — vision, passion, compassion, dedication, perseverance. Every one of this year's winners exhibits these qualities in running their business, their families and their philanthropic activities. They give 110 percent of themselves," says Rick Crane, regional president of SmartCEO Media. "We are honored and humbled to recognize a group of women who are truly making a difference in the world."
About TayganPoint
TayganPoint Consulting Group, an Inc. 5000 company, is a strategic management consulting firm that implements strategy and organizational change in life sciences, health care, financial services, and energy organizations to improve their efficiency and overall business performance. Established in 2009, TayganPoint's team of seasoned process experts has a reputation for hands‐on service and deep sector expertise in areas like strategy alignment and execution, process improvement, change management and communication, and program and project management. The company leverages this deep knowledge of its clients' business needs to grow its portfolio, expand into new markets and help clients make strategy happen. For more information on TayganPoint Consulting Group, please visit: http://www.tayganpoint.com.
About SmartCEO
SmartCEO's mission is to educate and inspire the business community through its award-winning magazine, connections at C-level events and access to valuable online resources. For more SmartCEO's integrated media platforms reach decision makers in the Baltimore, New York, Philadelphia and Washington, DC metropolitan areas.
###