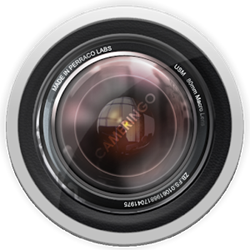 San Jose, CA (PRWEB) July 11, 2014
Perraco Labs, the makers of the Cameringo photography app, recently distributed a solution brief describing the app's myriad artful features. Now available on Intel® Atom™ tablets for Android*, the app offers photographers a way to recreate the vintage looks of classic cameras right on their high-definition screens.
The brief is designed to showcase the versatility of the Cameringo app that opens up a wide range of visual possibilities. Elaborating on the real-time filters based on Holga*, Zenit*, Lomo LC-A* and Super-8* imagery, the brief explains how easy it is for users to reproduce the classic looks of old photos. It includes descriptions of other functions such as a review mode that lets photographers view their previous pictures and capture simultaneously, a horizon level indicator, and an animation feature with adjustable frame rate.
Recent optimization with Android tablets will give a larger audience of mobile device users access to this expressive tool. As an Intel® Software Partner, Perraco Labs has the benefit of accessing code, support and resources though the Intel® Developer Zone.
About Perraco Labs:
Perraco Labs is an app developer based in Barcelona, Spain. For more information, please visit: http://www.perracolabs.com/
About Intel Developer Zone
The Intel Developer Zone supports developers and software companies of all sizes and skill levels with technical communities, go-to-market resources and business opportunities. To learn more about becoming an Intel Software Partner, join the Intel Developer Zone.
Intel, the Intel logo and Intel Inside are trademarks of Intel Corporation in the U.S. and/or other countries.
*Other names and brands may be claimed as the property of others.
Copyright © 2014 Intel Corporation. All rights reserved.