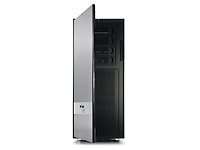 We are very excited to launch the Nexlink VFX Professional Workstation series to provide our customers with a custom designed workstation without additional configuration costs. - David Mitchell, Seneca
Syracuse, NY (PRWEB) July 11, 2014
Seneca®, a leading custom computer and appliance manufacturer providing solutions for the Media and Entertainment market, today announced the availability of the Nexlink VFX Professional Workstations. Nexlink VFX is a series of fully configurable workstations designed specifically for content creation, editing, and simulation applications. This series is built-to-order and engineered to provide a range of workstation for different usage without compromising performance.
"The Media and Entertainment industry require a dynamic workstation tailored to unique project applications," says David Mitchell, Market Development Manager, Seneca. "We are very excited to launch the Nexlink VFX Professional Workstation series to provide our customers with a custom designed workstation without additional configuration costs."
Flexible Solutions for Professional Visualization and Engineering Applications
The Nexlink VFX series of professional workstations offer a variety of options to customize and tailor your workstation for your project demands. One of the many options the VFX series offers is a wide range of graphics including NVIDIA® Quadro®, Tesla®, and GeForce® Cards.
System performance and reliability are essential for a professional workstation. Seneca tunes all VFX workstations to maximize the performance of each VFX series based on software and component selections. Through specific system optimizations for each software platform, Nexlink VFX workstations deliver maximum performance with seamless software and hardware integration.
Nexlink VFX Professional Workstations come in three configurations:

o Ideal for CAD design and visualization
o Overclocking and liquid cooling available
o Professional performance and expandability
o NVIDIA Quadro K600, K2000, and K4000 options
o Ideal for CAD design and simulation computing
o Intel Xeon and Intel Core i7 Extreme Processors with overclocking capabilities
o Supports up to 64GB of memory
o Allows for multiple graphic options including NVIDIA Multi-GPU and Maximus technologies
o Ideal for CAD design, simulation computing, video effects, and editing
o Equipped with liquid cooling and Corsair Link software
o Expandable storage and multiple graphic options
To learn more about the Nexlink VFX Workstation Line contact a Seneca Account Manager at (800) 227-3432 or visit http://www.senecadata.com/products/digital-broadcast/workstation/Nexlink-VFX.aspx.
About Seneca:
For over 35 years, Seneca has met the needs of customers in diverse industries with original and partnered technology solutions. As a leading U.S.-based Custom Computer Manufacturer, Seneca serves the evolving needs of our Business, Government/Education, Digital Signage, Digital Security and Surveillance, Digital Health and Digital Broadcast customers nationwide. By establishing the highest standards for our products, we forge long-term, mutually beneficial partnerships that deliver results. Seneca is best known for our rigorously tested Nexlink brand of custom-built desktops, servers, notebooks and storage devices. Our success is built on service and consistent performance at every stage of the extended technology lifecycle.