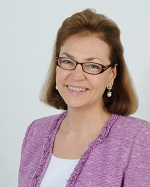 "We are thrilled to welcome Victoria to the Board of Directors of NuSI," said John Schilling, M.D., Chairman of NuSI Board of Directors.
SAN DIEGO, CA (PRWEB) July 10, 2014
The Nutrition Science Initiative(NuSI) is pleased to announce that Victoria B. Bjorklund has been named to its Board of Directors. Ms. Bjorklund, a Retired Partner at Simpson Thacher & Bartlett LLP, is renowned for her expert counsel of public charities, private foundations, boards, and donors. Throughout her legal career, she has made important contributions in the development of nonprofit law and to the nonprofit sector, including the creation of the Exempt Organizations Group at Simpson Thacher, which was among the first of its kind in the nation.
"We are thrilled to welcome Victoria to the Board of Directors of NuSI," said John Schilling, M.D., Chairman of NuSI Board of Directors. "In addition to her deep knowledge of not-for-profit governance, through her experience in building enduring and transformative organizations, we believe that Victoria will contribute substantially as we fight to reduce the individual, social, and economic toll of obesity, diabetes, and related diseases."
In 2010, Ms. Bjorklund was awarded the Segal-Tweed Founders Award from The Lawyers' Committee for Civil Rights Under Law and she received the 2012 Vanguard Award for Lifetime Achievement and Commitment to Nonprofit Law from the American Bar Association's Business Law Section, recognizing her role in the development of the field. The 2013 Legal 500 described her as "[t]he highly respected ... dean of the practice" and she was named "2014 Nonprofit Lawyer of the Year" by her peers in Best Lawyers magazine.
She achieved many notable accomplishments during 30 years of practice and is the recipient of numerous awards and honors. She chaired the ABA Tax Section Committee on Exempt Organizations from 2000 to 2002 and serves as Co-Chair of the Subcommittee on International Philanthropy. In 2002, she was named the first ABA Tax Section "Pro Bono Lawyer of the Year" in recognition of her 9/11 work and was also honored by The Nonprofit Coordinating Committee of New York City and Lawyers Alliance of New York, Inc. for her leadership after 9/11. In 2003, she received the Commissioner's Award, the highest honor the Commissioner of the Internal Revenue Service can bestow, for her "timely, creative and nimble response to 9/11's unprecedented legal challenges." She accepted the Assistant Commissioner's Award in 2005 for her contributions to the IRS Advisory Committee.
Ms. Bjorklund has a deep commitment to the pro bono representation of nonprofit organizations, with a particular focus on serving those in need. She acts as director of the Robin Hood Foundation and chairs the Robin Hood Sandy Relief Fund in addition to being a founding director of the U.S. arm of Doctors Without Borders, the emergency medical relief organization which was awarded the 1999 Nobel Peace Prize. She is also director of the American Friends of the Louvre, the Louvre Endowment, Friends of Fondation de France, the Institute for Advanced Study in Princeton, Princeton University, and the Lawyers Committee for Civil Rights Under Law.
Widely acknowledged for her work, Ms. Bjorklund is a prominent speaker and author on exempt-organization topics. She is the co-author with Jim Fishman and Dan Kurtz of New York Nonprofit Law and Practice (LexisNexis, 2d Ed. 2007 and annual supplements). She also teaches The Law of Nonprofit Organizations at Harvard Law School.
She earned her J.D. at Columbia University School of Law, a Ph.D. in Medieval Studies from Yale University, and a B.A., magna cum laude, from Princeton University, where she graduated in three years and was elected to Phi Beta Kappa.
About Nutrition Science Initiative
Founded in September 2012, the mission of Nutrition Science Initiative is to reduce the individual, social, and economic toll of obesity and its related diseases by improving the quality of science in nutrition research. By applying first-of-its-kind rigorous scientific experimentation on nutrition NuSI seeks to communicate its findings to the public and decision-makers alike in an effort to significantly advance the quality of nutritional guidance, dietary recommendations, and policies. NuSI is supported by funding from private citizens and like-minded organizations.