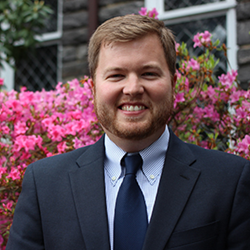 Orlando, Florida (PRWEB) July 10, 2014
VacationCondos.com has confirmed top-level participation in Perspective Group's 5th Anniversary Global Networking Expo (GNEX Conference), being held at the Manchester Grand Hyatt, San Diego, California from 15-18 February 2015.
VacationCondos.com is an online rental platform that connects timeshare and vacation condo owners with vacationers looking for fantastic resort destinations. Started in Asheville, North Carolina in 2007, VacationCondos.com is a division of Patton Hospitality Management, a recognized leader in property management. VacationCondos.com has grown astronomically over the past year and now provides an extensive list of services that include partnerships with HOAs through rental agreements, inventory acquisition and leasing programs. The company assists resort and hotel partners with unused inventory, delinquent inventory and owner inventory by distributing it via online booking agents and generating revenue.
Most recently, VacationCondos.com has launched CondoWarehouse.com, an exclusively business-to-business online portal for wholesalers, exchange companies, HOAs, management companies and travel clubs to buy and sell weeklong stays. CondoWarehouse acts as an aggregate for all facets of the industry to both list weeks for sale and fulfill reservation requests.
Following a successful GNEX 2014 Conference in Sarasota, Florida where VacationCondos.com participated as a Contributing Sponsor, the company has now increased its commitment to Platinum Level. Part of this level of sponsorship includes Co-Sponsorship of the GNEX 2015 Dream Car Challenge. VacationCondos.com branding will be exclusively included on one of the events exotic cars as conference attendees drive around a purpose built autocross track in vehicles that on average exceed $250,000 each retail.
"The Super Car experience will be exhilarating and really sets the 2015 GNEX conference apart as the up and coming gathering to meet executives within the industry," says Jon Blackmon, Vice President of Operations, VacationCondos.com.
GNEX Conferences are held in different luxurious destinations each year. Previous events have included Atlantis, Paradise Island, Bahamas in 2011, followed by Ritz Carlton Cancun in Mexico, Beverly Wilshire Hotel in Beverly Hills, California and Ritz Carlton Sarasota in Florida.
GNEX 2015 is expected to continue year on year growth with senior level executives from more than 100 companies across the globe attending to network and find new ways to do business together. With more people already registered than ever before with over 7 months still to go, this highly anticipated event will not disappoint.
"It's fantastic that VacationCondos.com has increased their involvement in our GNEX Conference. They are a perfect example of the innovative companies that we attract to our events, and we appreciate their continued support," says Paul Mattimoe, President & CEO, Perspective Group.
For more information on GNEX 2015 Timeshare Leaders Conference, visit http://perspectivemagazine.com/gnex.
About VacationCondos.com
VacationCondos.com was initially developed as a rental program for timeshare owners, resort and hotel owners, and HOAs. Since its start in 2007, the list of services offered has grown exponentially. From empty and unused inventory to delinquent and owner inventory, VacationCondos.com's online booking partners, core database of 100,000 owners per year, and online travel portal have assisted numerous owners and HOAs to fill their inventory and help their bottom line. VacationCondos.com is located in Asheville, North Carolina, and can be contacted at (855) 826-6361 or info(at)vacationcondos(dot)com.
About Perspective Group
Perspective Group provides the vacation ownership industry's most comprehensive, independent multi-media marketing and publishing services globally. Products and services range from intensive PR & Multimedia services such as INTUTION, a brand visibility service that includes custom content creation and distribution, social media monitoring, online marketing and brand reputation management, to the Perspective Magazine brand, which publishes the leading independent trade publication globally, as well as custom membership magazines for clients.
Perspective Group is a media sponsor of more than 30 industry events per year and participates on a number of trade association committees. They also host their own annual industry leader event, the Global Networking Expo (GNEX Conference), and Canadian Resort Conference (CRC) on behalf of the Canadian Resort Development Association (CRDA). For further information, please visit http://perspectivemagazine.com/services.