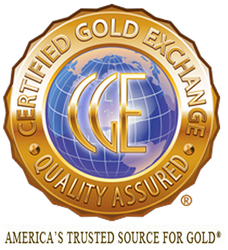 If our economy takes another dive you're going to want some gold and silver on hand to deal with any emergencies that may arise.
Fort Worth (PRWEB) July 09, 2014
The U.S. Commodity Futures Trading Commission (CFTC) recently won a fraud case against a Florida gold dealer who allegedly promised to buy gold for clients, but never followed through. Following a May 22 press release regarding Case No. 13-10993, which was heard by the U.S. Court of Appeals for the 11th Circuit, the Certified Gold Exchange has issued a public statement reminding investors that financed gold transactions carry the risk of loss, not only due to decreasing gold prices but because the gold is stored by a third party.
"Financing a gold purchase is not recommended, as margin calls could put you deeper into debt than you ever imagined," said Certified Gold Exchange spokesperson Janet Jones. "Going into debt to buy a debt-free asset like gold is not advisable, especially since you have no way of knowing if you are really buying gold or just handing your money over to a con artist."
Jones' recommendation is for investors to buy a home safe or rent a bank safety deposit box where physical gold can be safely stored. "If our economy takes another dive you're going to want some gold and silver on hand to handle any emergencies that may arise," said Jones. "Even if the bank where your gold is stored goes under, the bank has to notify you and give you time to remove items stored in safety deposit boxes."
Certified Gold Exchange, Inc. is one of North Americas premier precious metals trading platforms, providing unparalleled service to licensed dealers, institutions, and household investors since 1992. Certified Gold Exchange maintains an A+, Zero Complaint Better Business Bureau rating. For more information or a free Gold Investors Guide, visit http://www.certifiedgoldexchange.com or call 1-800-300-0715 today.