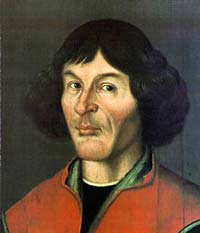 (PRWEB) July 12, 2014
The recently created website FamousAstronomers.org strives to provide the best content for famous astronomers around the world. By publishing the website, the founders wish for Famous Astronomers to be a popular educational platform for the public to learn about the people who contributed the most to our knowledge of stars and outer space.
The site has biographical information and facts about these astronomers. The front page has summaries about each astronomer's life and greatest achievements. Each astronomer is very unique and interesting to learn of. There are no special exceptions, any man or woman for any part of the world from any time period is to be a good candidate to be featured on Famous Astronomers.
When browsing Famous Astronomers, visitors will find a chart compilation of the greatest astronomers. Each element of the chart has a portrait of each astronomer as well as a biological summary with his or her greatest achievements. The website further expands with individual pages for each astronomer. These individual pages would then go into more detail about the biography and life achievements of each of the astronomers.
When ask of his inspiration for making Famous astronomers, the founder explained, "I love outer space. It is such a mystery and wonderful topic. I love learning about all the scientists who study space and the life story of how they came to find the success that they did. My idea was to develop a website for folks like myself, who want to learn more about famous astronomers and become inspired by them. Outer space is such a vast topic and has so much to learn about. And the beauty of it is that we are learning more and more every day. There's a new discovery relating to outer space all the time [joyful chuckling]."
The founder also mentioned that the website may still be missing lots of astronomers, but he hopes to be able to expand more topics and categories.