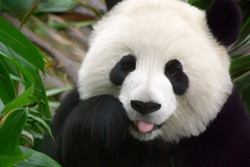 (PRWEB) July 14, 2014
The new Panda website, at Pandafacts.org, was published recently to help researchers learn more about pandas. The site is divided into several sections that deal with the different aspects of a panda's life, including its life span, diet, and natural habitat.
In addition, there are discussions of issues commonly associated with pandas. Some interesting topics include the endangered status of pandas as well as a page that addresses the question of whether or not pandas are actually dangerous. Panda Facts addresses the factors that contribute to the endangered status of pandas which include human industrialization of the environment and activities such as deforestation of bamboos (a staple panda diet), and hunting (which is not exactly common today, fortunately).
The publishers told us, "We launched Panda Facts with hopes of spreading awareness about pandas and other endangered species, which are rapidly disappearing from our planet. By bringing together as much information about this wonderful creature as we can, we hope that more people will come to admire and care about them as much as we do."
The creators have had moderate to great success with similar websites of other wild animals in the past, including wolves and elephants. "Animals are our passion; we hope that by creating these websites we will inspire more people to join the cause of preserving our planet's biological diversity."
Even though it was recently created, Panda Facts is quickly becoming an excellent online resource for pandas. The publishers hope that in the near future they will be able to develop more content for panda lovers.