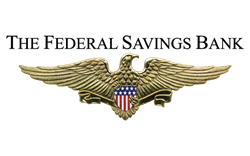 the reporting of rent payments is possible through TransUnion's ResidentCredit system, which is available at no-cost to landlords
Chicago, IL (PRWEB) July 09, 2014
Two of the nation's leading credit reporting bureaus, Experian and TransUnion, are now giving potential home buyers a new benefit when applying for a home loan. This is good news for Federal Savings Bank applicants!
Credit scores, which are a determining factor for a low cost mortgage approval, can now include data regarding rent payments when they are ordered from the two bureaus. Previously, rent was among a long list of payments that had no effect on credit, including Internet, cable and electricity bills. Now, renters who wish to obtain financing for a home have another avenue to boost their financial rating.
If you're wondering how much of an effective rent payment can have on a credit score, TransUnion said at the National Apartment Association's Education Conference and Exposition in Denver that about 80 percent of subprime borrowers, who have a VantageScore 2.0 credit score of less than 641 on a scale from 501 to 990, saw an increase for their rating just one month into their new apartment lease. Furthermore, almost 41 percent saw a rise of at least 10 points during that time.
Giving renters a new advantage
The Federal Savings Bank finds it nice that the reporting of rent payments is possible through TransUnion's ResidentCredit system, which is available at no-cost to landlords.
"Despite millions more renters, most rental payment histories are not provided to credit bureaus, and renters looking to improve their credit standing cannot do so," said Tim Martin, executive vice president at TransUnion. "To that end, TransUnion is introducing ResidentCredit, a newly-expanded service that encourages property managers to report the payment performance of their apartment residents."
Experian's system is called RentBureau. It updates every 24 hours by collecting data from electronic rent payment services and property management companies. This allows on-time payment history to be reflected in your credit report and certain credit scores.
Greater access to loans
Many potential first-time home buyers are stuck in the rental market due to a credit history that doesn't give the full picture. This can be especially true for individuals with student loans who may be making on-time rent payments but have a large amount of outstanding debt. If they were homeowners, they could have more affordable monthly housing costs and build credit by continuing to pay their bills by the due date. Yet, the credit barriers to getting a mortgage make this goal harder to achieve. The new reporting options offered by TransUnion and Experian give potential borrowers another way to reflect their creditworthiness, which can be beneficial for any financial product that requires a good credit score for approval.
"We believe reporting rental payment performance is simply the right thing to do for apartment residents and the apartment rental industry," Martin said. "Renters will be able to build positive credit history, gain access to more financial products, and most importantly, help them recover from the housing market crash."
And the expanded reporting doesn't stop there. According to the Washington Post, Experian said it is looking into ways to incorporate utilities and cable payments into credit reports.
Contact the Federal Savings Bank, a veteran owned bank, for information about how you can qualify for first time home buyer loans.