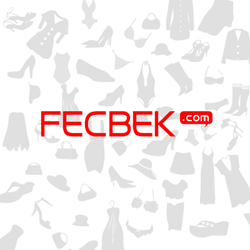 (PRWEB) July 10, 2014
Recently, Fecbek.com, a well-known clothing manufacturer and retailer, proudly announces its new category of service to public - Promotion at http://www.fecbek.com/promotion/. In the category, all its exquisite and good quality items, including outdoor tops, outdoor shoes, outdoor accessories and more are offered at affordable prices.
For a long period of time in the future, products at promotion category from Fecbek.com are at record low prices, up to 50% off. This company is famous in the international market for its beautiful and delicate outfits, including outdoor accessories, dresses, shoes, bags and many more. All its products are made according to the most popular trends."
"We are excited to announce that at the moment, we are launching a big promotion for our high quality products. The biggest aim of this activity is not to make a profit but to help more people who want to be beautiful or cool achieve their dreams. All the wares at this category will be sold at great discounts," says the company's senior spokesman.
It is worth mentioning that Fecbek.com is working as hard as it can to design and make more elegant and attractive outfits. Its prominent workers have never compromised on product quality. Also, the international clients can enjoy the discounted shipping costs during the promotion time.
About Fecbek.com
Fecbek.com is a leading online retail and wholesale store specializing in selling clothing, shoes, bags, wedding and occasion dresses, cosplay, costumes and beauty products. With a wide selection of products at a low price, the company has been universally recognized for honesty, high efficiency and thoughtful services; it has built a long-term relationship with many customers.
For more information, please visit http://www.fecbek.com.