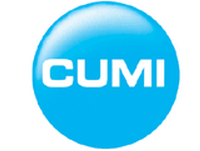 Zhengzhou, China (PRWEB) July 10, 2014
iAbrasive welcomes a new Verified Member--Carborundum Universal Ltd. that has passed iAbrasive verification process on Wednesday. When customers search for certain products on iAbrasive, its products will be ranked before those of unverified member in the searching results.
Established in 1954, Carborundum Universal Ltd. Universal Limited is co-funded by the Murugappa Group, Carborundum Inc, USA, and the Universal Grinding Wheel Co Ltd, UK. From 1954 to 1963, CUMI acquired their coated abrasives and bonded abrasives facilities and started to do abrasives business in India. Between 1964 and 1973, CUMI Universal Limited developed super refractory business and set up brown aluminum oxide grains plant in India. Consequently, from 1974 to 1983, CUMI acquired Eastern Abrasives Ltd., a coated abrasives manufacturer, set up its second bonded abrasives plant at Hosur and established MMTCL with Morgan Group plc. for ceramic fibers. What's more, CUMI Universal entered into silicon carbide and ceramics market between 1984 and 1993. From then on, CUMI Universal Ltd entered a fast-growing stage. Until 2013, the revenues of CUMI Universal Ltd had amounted to Rs.20 billion.
CUMI Universal Ltd is a forerunner in many fields, such as coated and bonded abrasives in India, super refractory, electro minerals, industrial ceramics and ceramic fibers. With globalization, CUMI Universal Ltd. also expanded markets and enlarged its production varieties. At present, CUMI has over 20,000 kinds of products which are produced in 25 places spreading across India, Russia, South Africa, Australia, China, Thailand and Canada. Its products are exported to 43 countries.
Huge success achieved by CUMI Universal Ltd. can be summarized as follow: First, the company has state-of-the-art device. All of its manufacturing facilities are in accordance with quality standard ISO 9001:2008 and international environment standard ISO 14001: 2004. Second, the quality and innovation help CUMI to win a good reputation in the world. Up till now, there are few abrasives or ceramics manufacturers that have integrated operations ranging from mining to market and distribution. Besides, CUMI not only has its own R & D center, but also cooperates with first-class research institutions. Thirdly, advanced management concepts help to improve CUMI competitiveness.
About iAbrasive
iAbrasive is the first vertical B2B trade platform focused on abrasives and diamond tools market. Nowadays, there are thousands of suppliers and buyers all over the world to do abrasives foreign trade on iAbrasive.com. The latest news about abrasives industry is always available here.
For more information, please visit: http://www.iabrasive.com/.