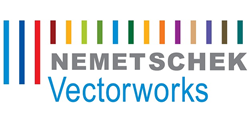 Using Asite, we are able to share our Vectorworks models [via IFC] and other data with the rest of the project team," said Neil Marshall, director at The Design Büro
London UK (PRWEB UK) 10 July 2014
Nemetschek Vectorworks, Inc., a provider of intuitive, powerful and practical 2D/3D and Building Information Modeling (BIM) software solutions, and Asite™, a software developer of cloud-based collaboration tools, have established a partnership that promotes the automation of workflows throughout a building's lifecycle. Users of Vectorworks® Architect software can now connect commercial information with their building information models, enhance coordination processes and maintain a clear audit trail on updates to their design through Asite's Adoddle collaboration platform. In addition, they can selectively and securely share their designs and individual BIM worksheets with various project collaborators using their authoring tool of choice through an IFC or COBie output and a cloud-based model for the project. Asite is a global platform with offices in the United States, the United Kingdom, South Africa, the Middle East, Australia and Hong Kong.
"Nemetschek Vectorworks is committed to promoting open BIM workflows, so we're excited to bring Asite's capabilities to our users, giving them the best way to coordinate the processes associated with design review, construction management and facilities management," said Jeremy Powell, director of product marketing at Nemetschek Vectorworks. "Such coordination through Asite's industry-leading cloud platform takes geography out of the equation for designers who work with disparate facilities managers and building operators. It also reinforces our commitment to improving communication and project coordination among design and BIM collaboration platforms, as well as our support for IFC interoperability."
In addition, Adoddle cBIM™, Asite's collaborative BIM application, is now accessible to Vectorworks software users, thereby connecting model data with commercial management systems through one centralized and federated system, also known as a Common Data Environment. Such interoperability not only reduces errors and the risk of on-site problems with early design review and tracking, but it also brings visibility and control to shared information models.
"If we want to achieve BIM workflows, we need collaborative yet structured input through collaborative BIM," said Nathan Doughty, chief operating officer at Asite. "We are therefore excited to be partnering with Nemetschek Vectorworks to connect their BIM authoring tool to our collaborative BIM platform through Open BIM."
"Using Asite, we are able to share our Vectorworks models [via IFC] and other data with the rest of the project team," said Neil Marshall, director at The Design Büro, a medium-sized architectural practice operating in England. "What I particularly like about the Common Data Environment is the trust you can place in it as a single source of information. The whole team benefits from a reduction in wasted communication." Marshall devotes a lot of time to the rapid adoption of BIM because the UK government's BIM mandate stipulates that all centrally procured projects must be designed using BIM workflows by 2016.
Two projects that also demonstrate an open IFC workflow between Asite and Vectorworks were created during the Build London Live 2012 and Build Qatar Live 2012 Open BIM design competitions. Asite and AEC3 organized these events in conjunction with buildingSMART International. The two projects demonstrated how the use of different BIM-based tools could effectively communicate digital interoperability and support open, collaborative workflows through the application of the IFC file format. The international, Vectorworks-based design team for the events received awards for "Best Use of BIM for Design, Drama and Excitement" and "Best Use of BIM for Technical Assessment." Visit http://www.vectorworks.net/bim/projects.php to learn more.