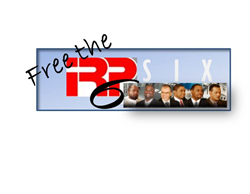 Federal Rule of Criminal Procedure 39(d) requires preference shall be given by the Courts of Appeals to appeals in criminal cases -U.S. Supreme Court, Coppedge v. United States, 369 U.S. 438 (1962)
Denver, CO (PRWEB) July 10, 2014
Advocacy group, A Just Cause announces today the release of analysis to support new legislation for appeals to the "Stand Up" blog site that was written by David Banks (IRP6). Banks addresses the concern of inconsistency within the 10th Circuit court of appeals regarding time limits for processing appellant motions.
Banks is a member of the IRP6 and the speed with which federal courts render decisions is directly impacting Banks. The IRP6 case concerns a Colorado-based company (IRP Solutions Corporation) that developed the Case Investigative Life Cycle (CILC) criminal investigations software for federal, state, and local law enforcement. The IRP6 (Kendrick Barnes, Gary L Walker, Demetrius K. Harper, Clinton A Stewart, David A Zirpolo and David A Banks) were convicted in 2011 after being accused of mail and wire fraud. (D. Ct. No. 1:09-CR-00266-CMA). The IRP6 have been incarcerated for nearly 24 months in federal prison in Florence, Colorado while their case is under appeal.
In his blog post Banks writes, "Historically, the 10th Circuit Court of Appeals has been one of the most efficient courts in the U.S., if not the very best, at deciding appeals consistent with the spirit of 39(d) (Supreme Court of the United States, Federal Rules of Criminal Procedure, Rule 39(d))." Banks goes on to write, "The Practioner's Guide To The United States Court of Appeals for the 10th Circuit (Ninth Revision, April 2014) states: 'During the statistical calendar year ending June 30, 2013, the median time from filing the NOTICE OF APPEAL or petition for review to entry of a decision for all appeals and agency proceedings was 8.2 months. [The Tenth Circuit] hears most criminal appeals as soon as they are FULLY BRIEFED.'" "Eight months is an impressive average, which makes the delay in the IRP6 case incredibly abstruse", adds Banks.
Court records show that the IRP6 filed their Notice of Appeal in October/November 2011 (D.C. No. 1:09-CR-00266-CMA, Appellate Case 11-1492). Court records also show that the IRP6 case was "Fully Briefed" on January 22, 2013 (D.C. No. 1:09-CR-00266-CMA, Appellate Case 11-1492).
"Using the 10th Circuit's stats, the IRP6 case far exceeds the published average of 8.2 months that is published by the 10th Circuit in their Practitioner's Guide", says Sam Thurman, A Just Cause. "Thirty-two months have passed since the IRP6 filed their Notice of Appeal and now 18 months have passed since the case was fully briefed. Those numbers give reason for pause, and questions as to what is the cause of the delay", ponders Thurman.
Banks included research in his blog post which shows that the 10th Circuit has historically taken a definitive position on speedy appeals. In Harris v. Champion, 15 F.3d 1538, 1557 (10th Cir. 1994), the 10th Circuit wrote, "that in inordinate delay in adjudicating a defendant's direct criminal appeal...give[s] rise to an independent due process violation...An appeal that is inordinately delayed is as much a 'meaningless ritual' as an appeal that is adjudicated without the benefit of...a transcript of the trial court proceedings." The 10th Circuit court in the Harris case established 2 years as a baseline for inordinate delay but stated that it depends on "the particular circumstances of a case." Banks found that the Harris court provided three specific examples of "inordinate delay". The Harris court cited Dozie v. Cady, , 430 F.2d at 638, which held that a seventeen month delay in filing opening brief warranted an inquiry into a due process violation. The Harris court also found in Jones v. Crouse 360 F.2d at 158, that a delay of more than 18 months in processing appeal of collateral attack warranted inquiry into a due process violation. Banks further found that the Harris court cited Burkett, 951 F.2s at 1445-46, which held that an eighteen month delay between sentencing and decision on appeal gave rise to a due process violation. (Harris v. Champion, 15 F.3d 1538, 1557 (10th Cir. 1994).
"The research that Mr. Banks has conducted regarding the 10th Circuit's position on handling appeals within a reasonable amount of time sheds more light on the IRP6 case in that, considering all of the points that are under appeal this case should have been ruled on", says Thurman. "In his three-part series in the Huffington Post, the Honorable H. Lee Sarokin shares his opinion that there are grounds to 'reverse and remand for new trial or dismiss'".
"Points that are under appeal as well as actions that AJC questioned regarding the Clerk of Court handling motions and court orders, are all concerns that need to be addressed by the court. In the press release from July 3, 2014, A Just Cause raises very specific concerns in this case that need to be addressed", concludes Thurman. "The actions by the clerk of the court in this matter seem to be inconsistent with the Federal Rules of Appellate Procedure, the Tenth Circuit Rules, information obtained from the offices of the appellate judges and the judgments and orders that are posted to the Tenth Circuit court's website", says Ethel Lopez, A Just Cause. (Federal Rules of Appellate Procedure - http://www.law.cornell.edu/rules/frap/rule_26, Tenth Circuit Rules of Appellate Procedure, http://www.ca10.uscourts.gov/sites/default/files/clerk/FRAP%20RULES%20FINAL%20REDLINE%202014-11-15-2013.pdf)
According to his blog post, Banks will work with organizations like A Just Cause to encourage legislators at all levels of government to enact legislation that protects life and liberty of United States citizens. Banks writes, "If members of our judiciary fail to recognize the importance of being prompt and fair, our laws need to be amended to incorporate more specific quality controls to remind the courts of their moral duty and responsibility to give greater deference and speed to criminal appeals where the deprivation of life and liberty are at stake. It is the right thing to do", Banks concludes.
"A Just Cause has already began to reach out to the U.S. House and Senate Judiciary Committees for guidance on getting laws drafted to strengthen the appellate process and we are confident that such legislation will come to fruition", proclaims Thurman.
The case of IRP Solutions (IRP6) is currently under appeal (US District Court for the District of Colorado, Judge Christine M. Arguello, D. Ct. No. 1:09-CR-00266-CMA; Case Nos: NO. 11-1487, Case Nos. 11-1488, 11-1489, 11-1490, 11-1491 an 11-1492). Appellate Court panel includes the Honorable Senior Judge Bobby R. Baldock, Honorable Judge Harris L. Hartz, and Honorable Judge Jerome A. Holmes
For more information about the story of the IRP6 or for copies of the legal filings go to http://www.freetheirp6.org.
Related press releases: http://www.a-justcause.com/#!press-release/c21pq