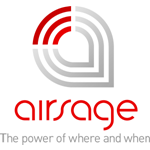 With the help of AirSage, CNU...can reinforce the character of existing areas...
Atlanta (PRWEB) July 10, 2014
In effort to promote more livable, sustainable communities, AirSage® is awarding an annual Congress for the New Urbanism (CNU) membership for every month during 2014. The goal is to help increase awareness of CNU and support the professionals interested in becoming more involved with the new urbanist movement.
CNU is a non-profit organization bringing together planners, developers, architects, engineers, public officials, investors and community activists through several initiatives that change the way we look at urban growth and development.
"As people recognize the shortcomings of conventional growth patterns, they are sending a clear message: they want vibrant and safe neighborhoods where it's possible to walk to stores, work, schools, and places of worship," says Tim Halbur, Communications Director at CNU. "With the help of AirSage, the Congress for New Urbanism is able to affect changes at the granular level, where we can reinforce the character of existing areas in making them walkable, sustainable, and vibrant, revitalizing and energizing communities to their true potential."
As a pioneer in digital population analytics and the largest provider of consumer travel trends and population movement intelligence in the U.S., AirSage values the importance of smart urban planning and community development and how this impacts where and when people move. Supporting CNU, which promotes travel solutions for pedestrians, cyclists, and public transit—modes beyond just the automobile—allows AirSage to be part of the larger movement to create healthier, more walkable urban communities and conserve natural environments.
Today's announcement of second quarter winners includes:
April: NORM MARSHALL—Co-Founder & Owner of Smart Mobility, Inc. in Norwich, Vermont
"CNU members are an extraordinary group of smart and dedicated people from a broad range of disciplines. I find the Annual Congresses and Transportation Summits to be high points in my professional year."
May: GREGORY TUNG—Principal with Freedman, Tung & Sasaki in San Francisco
"We have benefited greatly from CNU's insights, skills and the generosity of its members. The CNU is an important part of our practice and purpose community; we hope we have been able to contribute in a small way with our own work as well."
June: MICHAEL HOUSTON—Transportation Engineer with Transpo Group in Kirkland, Washington
"This membership with CNU will enable me to connect with other forward-thinking individuals who work towards more sustainable places for everyone to live, work, and play. The resources CNU provides showcase the benefits of transportation systems that use less energy and restore urban centers and towns."
Winners of this AirSage contest will have the cost of a Student or Urbanist membership covered for one full year. If a winner is already a member, the prize will extend their current membership. Anyone can enter the drawing by simply filling out the entry form here: http://airsage.com/Giving-Back/CNU-Giveaway/ (and just one entry puts you in the running for the entire year).
The CNU Membership Giveaway is just one of the AirSage Giving Back programs. For more information on this or other programs, visit http://airsage.com/Giving-Back/.
About AirSage
AirSage™—a pioneer in population analytics—is the largest provider of consumer locations and population movement intelligence in the U.S. Each day, AirSage uses patented technology to capture and analyze more than 15 billion anonymous, real-time, cellular-signal data points to identify travel patterns and transportation trends. Partnerships with the nation's largest wireless carriers give AirSage exclusive access to data from more than 100 million mobile devices. Analyzed and aggregated, AirSage data provides actionable insights into where and when people travel and is transforming the transportation industry, commercial enterprises and a diverse range of industries. Find AirSage online at http://www.airsage.com and on Twitter @AirSage.
About CNU
The Congress for the New Urbanism (CNU) is the leading organization promoting walkable, mixed-use neighborhood development, sustainable communities and healthier living conditions. For over twenty years, CNU members have been working to change the practices and standards of urban design and development to support healthy regions and diverse, complete neighborhoods. http://www.cnu.org @NewUrbanism