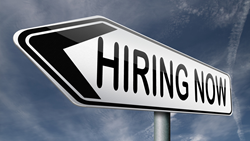 Chattanooga, TN (PRWEB) July 10, 2014
MAU Workforce Solutions is hiring to fill multiple positions in Chattanooga, TN. Open positions include automotive assemblers, welders and more. Interested applicants are encouraged to apply online. Please click here to go to MAU's website and apply for any of the positions listed below.
Open Positions:
Automotive Assemblers
Mechanical Assemblers
Welders
Manual Machinist Fixture Builder
Laser Operator
Electrical Design Drafter
Requirements:
1 year of stable work history
High School Diploma or GED
Please note: Applicants must submit to a drug screen and background check.
MAU Workforce Solutions staffs excellent, effective people for their partners, allowing them to focus on their core competencies. Headquartered in Augusta, GA since 1973, MAU is a family-owned, minority company making lives better for applicants, clients, and employees through innovative workforce solutions. Today, with Branch and vendor on premise locations across the South and recruiting partners worldwide, MAU has global capabilities to help with all staffing, recruiting, and outsourcing needs.