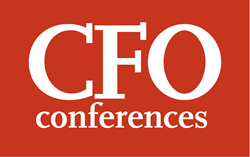 CFO's are expected to own business information and make critical decisions and recommendations in all phases of the business.
London, London (PRWEB UK) 15 July 2014
Volatile times and ever-challenging competition, regulations and technology are changing the role of the CFO. This transformation is creating new responsibilities and complexities that need to be addressed; while balancing support and resources among all departments. Today's finance executives have the accountability and mandate to rapidly generate and analyse financial information to help businesses grow. For those looking to gain an insight into how the FTSE 500 are transforming their finance operations, join us in London for CFO Rising Europe Summit on the 17th & 18th of September at the Crowne Plaza London Docklands.
Traditionally being viewed as a financial gatekeeper, the role of the CFO has expanded and evolved in many companies to strategic partner and advisor to the CEO, CIO, COO and the Board. At this year's summit, we'll look at the vital role CFOs play in building and nurturing a successful financial culture within an organization, and how CFOs are rising to the challenge of performance management. "CFO's are expected to own business information and make critical decisions and recommendations in all phases of the business, as well as be a strategic partner to the entire management team," said Harriet Connolly, International Events Director. "Attendees to CFO Rising Europe Summit will learn how senior finance executives from the leading corporations around the world are tackling this complex environment. "
The summit brings together senior financial leaders from a broad range of industries to share their success stories. Among these is Marco Torrente, Head of Finance at Tui Travel. Marco will discuss the opportunities in emerging markets, how to access possible partners, and the role of finance in the whole process. Juan Alfonso, the Europe CFO at AES will be sharing with attendees AES's blueprint for strategic finance. Ming Lee, Finance Controller, Jaguar Land Rover, will present the story of how the JLR finance organisation was critical to the survival of the business in 2009, and how they have embarked on a journey of transformation to meet the needs of a successful, ambitious, growing and globalising business. Join us and hear from over 25 speakers who will share their experiences and insights during this thought provoking and educational summit.
For a complete list of speakers, agenda and registration details for the CFO Rising Europe Summit, please visit: http://theinnovationenterprise.com/summits/cfo-london2014.
###
About CFO Publishing: CFO Publishing LLC, a portfolio company of Seguin Partners, is the leading business-to-business media brand focused on the information needs of senior finance executives. Delivering content through multiple channels including online, digital, mobile, and print, the business consists of CFO magazine, CFO.com, CFO Research Services, CFO Learning and CFO Conferences. CFO's award-winning editorial content and loyal, influential audience make it a valued resource for its readers as well as an effective marketing partner for a wide range of blue-chip companies. CFO has long-standing relationships with nearly a million finance executives.