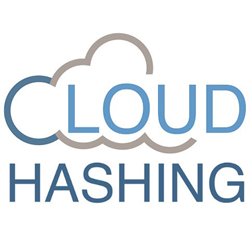 "We go out of our way to make sure our customers know who we are and who they are doing business with. We are honored that this dedicated focus on transparency and performance, has earned us top honors in the review of cloud mining services"
Austin, TX (PRWEB) July 10, 2014
CoinTelegraph, the premiere online resource for Bitcoin related news and events, recently rated CloudHashing as the top provider in cloud mining best practices. Out of the ten providers reviewed, CloudHashing earned the top scores in the categories of popularity and trustworthiness. CoinTelegraph detailed the security measures that CloudHashing implements to protect Bitcoin investments and Bitcoin mining contracts in its review. The publication specifically highlighted the email authentication and locking of Bitcoin address procedures that CloudHashing goes through to provide increased security for all users.
Lukas Gilkey, the President of CloudHashing, said, "We go out of our way to make sure our customers know who they are doing business with. We are honored that this dedicated focus on transparency and performance has earned us top honors in the review of cloud mining services." CloudHashing was rated by CoinTelegraph in three distinct categories on a five point scale. In both, "Location Regulations and Regional Traffic Rate," and "Security", CloudHashing was awarded a 5 out of 5. CoinTelegraph also spoke about the quality of the CloudHashing data centers, which include not only a badge and ID requirement for the purposes of entry but also armed security guards for an increased level of protection.
CloudHashing received top honors in the "Experience in Market" category in an acknowledgement of it being the first company to offer cloud mining services. CloudHashing remains one of the most secure and well trusted methods of entering the Bitcoin mining market. With a global reach, CloudHashing currently serves more than 7,000 customers in 30 plus countries and counting.
About CloudHashing
CloudHashing is a pioneer in the Bitcoin industry and was the first to introduce cloud-based Bitcoin mining. To date, more than 7,000 customers have purchased mining contracts through the CloudHashing website. By taking the technical complexities and hard work out of mining bitcoins, CloudHashing enables everyone to participate in the growth of Bitcoin. The Texas-based company is a wholly owned subsidiary of Silicon Valley based PeerNova.