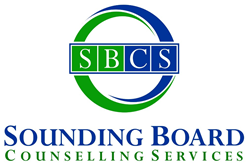 Do what you can to make time for them.
Toronto, ON (PRWEB) July 15, 2014
July is Purposeful Parenting Month. The word "purposeful" has become a buzzword in recent years, and is often used in the context of finding life meaning. So, how does it relate to parenting? For this article, purposeful parenting is defined as being present and "actively" nurturing the connection of the parent-child relationship. The goal is to enhance communication skills and healthy habits within children as they age.
Here are four ways to parent more mindfully:
1) Communicate face to face (with minimal distractions). In this multitasking media-filled world, it is more challenging than it used to be to find time and space to properly communicate. Try to find some time each day, even if it's only five minutes. Put down the cell phone, turn off the TV and ask your children how they are doing. Do what you can to make time for them. Do not worry about the grocery list, or about a meeting at work, or about the big soccer game.
2) Share a common interest. Whether it's food, sports, art, music or something else, finding an activity to do together is a good reminder that parents and children can like each other. If struggling to find a common interest, ask them to share something that interests them, and take the opportunity to learn something new!
3) Find the balance of expectations and praise. Imagine having a boss who only talks to employees when they've done something wrong, and doesn't acknowledge or praise good efforts. This doesn't only happen in the work place. Many parents fall into extremes. Some have minimal expectations of their children and praise them when it hasn't necessarily been earned. Others have high expectations and only acknowledge shortcomings. Striking a balance between over-praise and over-criticism helps children prepare for future life experiences.
4) Play and Laugh. It sounds simple, but days get so filled with structure and responsibilities that fun often takes a back seat. Children in particular are good at being in the moment and finding the "silly" elements of everyday life. Take time to find the latest talented animal on YouTube. Or throw water balloons on a hot day. Whatever else comes to mind, enjoy the experience and laugh away!
These are just four ways to better engage and be present as a parent. When in doubt, step back and think of your child as a person and find ways to be there for them. It can help set a foundation of future positive relationships for your child.
Want to speak to someone about being more purposeful and live in the Toronto or Hamilton, Ontario area? Contact Sounding Board Counselling Services at soundingboardonline.com to schedule an appointment.