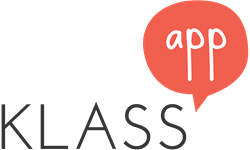 I'm excited to welcome Dr. Chavis to our organization. He brings a wealth of experience and knowledge and has a strong track record of driving change.
Schaumburg, Illinois (PRWEB) July 11, 2014
Dr. Benjamin F. Chavis Jr., entrepreneur and global business leader, educator, civil rights leader, NAACP Life Member, and author is the President of Education Online Services Corporation (EOServe Corp.). In 1993 and 1994 Dr. Chavis served as the Executive Director and CEO of the National Association for the Advancement of Colored People (NAACP).
Dr. Chavis was elected in 2013 to the National Board of the National Association for Equal Opportunity in Higher Education (NAFEO). Dr. Chavis is also the President, CEO and Co-Founder with Russell Simmons of the Hip-Hop Summit Action Network (HSAN). Dr. Chavis writes a syndicated column for the National Newspaper Publishers Association (NNPA) that reaches 20 million readers weekly throughout the United States and the Caribbean. Recently, Dr. Chavis was elected interim president and CEO of the National Newspaper Publishers Association.
Dr. Benjamin F. Chavis, Jr. began his career in 1963, as a statewide youth coordinator in NC for the Reverend Dr. Martin Luther King, Jr., and the Southern Christian Leadership Conference (SCLC). The 2010 theatrical release of the full length movie "Blood Done Sign My Name" distributed by Paladin, directed by Jeb Stuart, starring Ricky Schroder, Nate Parker, and Lela Rochon depicts a true story from Dr. Chavis' early days in the Civil Rights Movement during the 1960's and 1970's in his hometown of Oxford, NC.
Dr. Chavis is also Chairman of Energy Edge Technologies Corporation (EEDG) and Chairman of the Benjamin Banneker Watch Company.
About Klass Apps Inc.
Klass Apps delivers mobile software solutions to post-secondary schools with features and functions designed to drive key metrics in all departments. The real-time app allows administration to track student engagement and participation, run reports, transfer reports and upload documents. The Klass Apps team is comprised of individuals with experience in utilizing technology to tackle the most dynamic challenges in the industry. This cutting edge technology was developed by experts in designing mobile applications seasoned in crafting enterprise apps for large corporations.