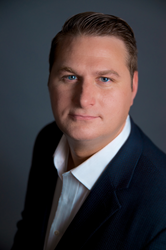 Cincinnati, OH (PRWEB) July 10, 2014
The Growth Coach, a leading international business and sales coaching franchise, has announced a new business equity program to bring on new owners at a discounted start-up. Through this new Business Equity Program, Equity Partners can invest in a local Growth Coach franchise for a little as 20 percent of the typical rate.
The Growth Coach is the world's leader in group coaching workshops and the only franchise dedicated to helping business leaders find both success in business and balance in life. Growth Coaches around the world serve small business owners, management professionals, sales teams and the self-employed, among others.
"Traditionally our owners had to invest a larger amount to become an outright owner of The Growth Coach. While this has allowed us to grow the strongest franchise brand in our industry, it has also prevented otherwise qualified entrepreneurs who couldn't obtain financing from moving forward with their dream of business ownership. We want to help these candidates enhance their lives and improve their local communities through business coaching," Growth Coach President Nathan Owens said.
Most of The Growth Coach's services are delivered through affordable group workshops, but coaches also provide one-to-one coaching, remote coaching delivered via phone and web, and coaching for special projects. The Growth Coach also is currently rolling out alternative financing, business valuation services, web coaching, sales mapping and more.
"Our new Equity Partner program opportunity allows us to invest in our owners' success while allowing them to run and grow a successful business. It's the right program at the right time. I couldn't be more excited about this program at the future of The Growth Coach," Owens said.
The Growth Coach is currently in approximately 140 markets across the United States and around the world. The franchise leadership is looking to have the company in 369 territories and seven countries over the next four years. In the United States, The Growth Coach is focused on growing in Chicago; Columbus; Atlanta; Indianapolis; Los Angeles; the New York metro area; Birmingham, Alabama; and Memphis. Although there will be a limited amount of Equity Partners accepted, candidates do not need to open a franchise in a target city.
"We have allocated a limited number of these Equity Partner opportunities to those who qualify for ownership. If you are truly passionate about owning a business coaching company, now is the time to act," Owens said.
The Growth Coach was recently included in Bond's "Top 100 Franchises" and has been recognized in Entrepreneur Magazine's "Franchise 500" as the #1 Business Coaching and Consulting Franchise as well as in the magazine's "Best of the Best" and "Top Home-Based Business" listings.
For more information about opening your own The Growth Coach franchise, visit http://www.TheGrowthCoach.com or call 888-292-7992.
About the Growth Coach
The Growth Coach was founded in Cincinnati in 2003 and is the only pure business and sales coaching franchise aimed at driving success while balancing the lives of business owners, managers, sales people, self-employed professionals and executives across a wide spectrum of businesses and industries. The Growth Coach specializes in group workshops and individual coaching with the goal of helping clients gain greater focus and leverage in order to work less, earn more and enjoy more fulfilling lives. The Growth Coach is active in more than 140 markets in North America and abroad and is always looking to expand domestically and internationally. For more information about the company or the process of opening an award-winning franchise, visit http://www.TheGrowthCoach.com.