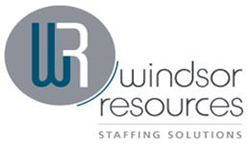 Summer Friday's began not far from the Windsor offices on Madison Avenue in the 1960's, when employees at ad agencies abandoned the office for the sun-soaked beaches.
New York, NY (PRWEB) July 10, 2014
As newly minted college graduates head into the workforce at their first "real" jobs all over NYC, many are experiencing work-life balance benefits at their entry-level positions such as Summer Friday's and a plethora of paid-time-off vacation days. The Midtown recruiting firm Windsor Resources, who places job seekers of all levels, took how these types of perks affect the working conditions of a business and their employees.
In a recent Bloomberg article, "Vacation-Phobic Americans Donate a Million Years of Work Annually," (June 30, 2014), writer Ben Steverman commented that the American workplace culture has developed into a mix of job insecurity and sincere workplace devotion which has led to about 429 million unused vacation days per year nationally, according to a 2014 study by Oxford Economics.
"One way that Windsor promotes this balance throughout the entire company is through Summer Friday's; a great way to enjoy what is sometimes a slower part of the year," said Shelia Rojas, a recruiter at Windsor Resources.
According to an Examiner.com article titled "Summer Fridays in New York City" by Eileen Maraldo (July 18, 2011), the concept of Summer Friday's began not far from the Windsor offices on Madison Avenue in the 1960's, when employees at ad agencies abandoned the office for the sun-soaked beaches. As a response, a number of other businesses who worked directly with the advertising industry followed suit and the unique work-life balance perk was born.
At Windsor, the company uses the 'buddy system' to ensure the business functions at optimal performance on Fridays. Employees who have the Friday off are supported by their colleagues who check email, return phone calls and stay in communication with the team outside of the office.
Rojas knows how important this time off is because it allows her to visit with friends and family while still maintaining her desk. "Summer Friday's are a nice perk because technology allows me to communicate with my colleagues and take care of issues that might come up, yet I can be with my family and friends or do important errands that I don't have time for during the rest of the week," she said.
And, while the work-life balance practice benefits employees, employers will also see the benefit of more productive employees. A Fox Business article titled, "How to Be More Productive at Work," by Donna Fuscaldo (July 9, 2014) cited a 2012 study from Captivate Network that found there is about a 20% decline in productivity in the workplace during the summer months. By implementing perks like Summer Friday's, the article suggests that employee morale levels will increase.
About Windsor Resources:
Windsor Resources, where professionals serve professionals. We are a team of tenured search professionals with an average of 15 years of experience in the staffing industry. Our longevity in the industry has empowered us with the capabilities to monitor the changing marketplace and effectively understand your business. Our industry knowledge is both expansive and exclusive. Organizations rely on us to provide staffing for HR, Administrative Support, Accounting/Finance, IT and Creative Services. For more information about Windsor Resources, visit http://www.windsorresources.com, email info(at)windsorresources(dot)com, or call (212) 388-5400.