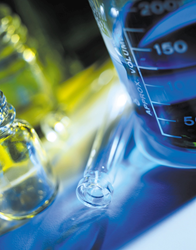 (PRWEB) July 14, 2014
BIO TREAT XG eliminates the need to handle and apply dangerous bulk chemicals and delivers even better results in a wide range of applications. As part of the Phoenix Chemical Technologies' green solutions family of products, it is environmentally safe and requires no DOT documentation or the use of PPE for personnel on site.
It delivers superior performance characteristics and is formulated specifically to replace other hazardous liquid and solid equivalents.
BIO TREAT XG:

is used as a fluid system solids control element any water-based drilling system,
it also delivers superior results in fracing operations.
is temperature stable to 400 F
is applied as a liquid and doesn't require a slurry, can be mixed on the fly
is manufactured domestically
is 100% GREEN . . . environmentally friendly, with little detectible residue
Phoenix Chemical Technologies provides reliable, practical chemical treatment solutions when and where our customers need them to lower costs, reduce risk and improve productivity. These are solutions that protect and add value to what is vital to our customers; abundant energy produced at a lower cost, clean water reclaimed from drilling and production processes and healthy environments. Phoenix operates throughout the Eagle Ford and Permian Basin.
For more information:
Mr. Shawn Kurtz – 361 275 9270 or skurtz(at)phoenixchemtech(dot)com