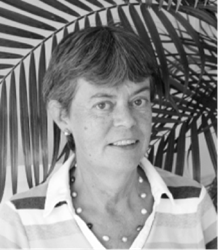 Carriacou, Grenada (PRWEB) July 10, 2014
The Haute Living Real Estate Network (HLRN) of HauteResidence.com is proud to recognize Carolyn Alexander as a prominent real estate professional and the network's newest member. HLRN unites a distinguished collective of leading real estate agents and brokers, highlighting the most extravagant properties in leading markets around the globe for affluent buyers, sellers, and real estate enthusiasts.
About Haute Living Real Estate Network (HLRN):
Haute Living Real Estate Network (HLRN) of HauteResidence.com offers readers the most prominent directory of experienced realtors, brokers, and luxury listings, and HLRN has grown to be the number one source for real estate news, residential developments, celebrity real estate news and more. Seeking an experienced interior designer? Hauteresidence.com is also home to Haute Design Network (HDN), a collective of celebrated interior designers that will help you decorate your new home or stage an active listing. Access all of this information and more by visiting: http://www.hauteresidence.com.
About Carolyn Alexander:
Carolyn Alexander and her husband Gordon moved to Carriacou, Grenada in 1997 from York, UK—where they had been operating their own restaurant and dive business—to take over a fledgling villa rental company, Down Island Villas. As the business expanded, she formed a new company in 2005—Carriacou Real Estate—to handle the growing real estate sales and project management of building projects. She is known for being very honest and open with her clients, and always willing to try and help them find the best solution to achieve their dream. She has a strong network of lawyers, architects, surveyors, structural engineers, landscapers, and builders who help her help you. Her company offers properties for sale ranging from the small home with fabulous views to the larger, one-of-a-kind luxury home and residential or commercial land.
Having worked exclusively on Carriacou for the last 16 years, she has now decided to expand into Grenada to be able to offer her clients a wider choice of properties. If you see a property you like in Grenada, then please contact her to help you with the background work and introduce you to the right specialist. Whatever the size of your budget, tap into her wealth of local knowledge.
To learn more, visit Carolyn Alexander's Haute Residence profile.