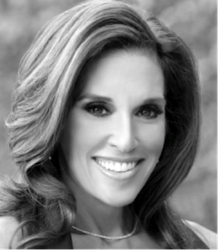 Santa Monica, CA (PRWEB) July 15, 2014
The Haute Living Real Estate Network (HLRN) of Hauteresidence.com is proud to recognize Julie York-Solnit as a prominent real estate professional and the network's newest member. HLRN unites a distinguished collective of leading real estate agents and brokers, highlighting the most extravagant properties in leading markets around the globe for affluent buyers, sellers and real estate enthusiasts.
About Haute Living Real Estate Network (HLRN):
Haute Living Real Estate Network (HLRN) of Hauteresidence.com offers readers the most prominent directory of experienced realtors, brokers and luxury listings, and HLRN has grown to be the number one source for real estate news, residential developments, celebrity real estate news and more. Seeking an experienced interior designer? Hauteresidence.com is also home to Haute Design Network (HDN), a collective of celebrated interior designers that will help you decorate your new home or stage an active listing. Access all of this information and more by visiting: http://www.hauteresidence.com.
About Julie York-Solnit:
Julie York-Solnit has earned a reputation for discrete professionalism with her high–net worth clientele, service and customer support in the world of luxury real estate. Julie's expertise spans from Beverly Hills all the way through Calabasas. Her breadth of knowledge about the distinguishable qualities of each neighborhood has benefited buyers and sellers alike. She has exclusive access and technology to tap into the luxury real estate market. Julie's approach is unique and global to real estate marketing as she offers a thorough understanding of the luxury marketplace.
Julie offers unsurpassed knowledge of the local communities, including its history, culture, market trends, schools, and distinctive properties. As a seasoned real estate professional, she is recognized for her ability to provide outstanding service and support that exceeds every expectation. This includes superior sales and negotiation techniques.
Her unique and dynamic local and global marketing strategies include professional photography and videography, aggressive advertising, internet/social media marketing and promotions that reach today's local, national and international buyers.
Julie has partnered with residential real estate heavyweight broker Warren Buffet and Berkshire Hathaway. She is currently a member of the Beverly Hills Greater Los Angeles Association of Realtors (BHGLAAR), the California Association of Realtors (CAR) and the Multiple Listing Service/Combined Los Angeles Westside (MLS/CLAW). Through these associations, Julie has greater access to the available properties on the market. Due to her involvement, Julie can ensure that a property secures the highest visibility and broadest distribution. As a member, she has exclusive access and technology to tap into today's real estate market.
Julie is active in many community affairs and charitable organizations including the Women's Guild of Cedars Sinai, Children's Hospital/Los Angeles, Big Brothers of Los Angeles and Children's Sports International. Please contact her with any questions or requests for market information.
To learn more, visit Julie York-Solnit's Haute Residence profile.