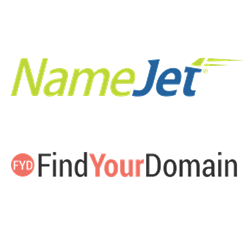 "Never before have we offered so many premiums, the majority of which are listed with no reserve prices." Matt OvermanGeneral Manager, NameJet
Kirkland, WA (PRWEB) July 10, 2014
NameJet.com and FindYourDomain.com are pleased to announce the release of over 200 premium domain names over the next few months, with low and no reserve prices.
This is the fifth time that FindYourDomain has partnered to offer a portfolio of premium domains names with NameJet. In the last round of auctions liu.com sold for $155,688, and there were numerous 5 figure domain sales.
"We've always been happy with auctions provided by NameJet," said Tom Salbego, Marketing Manager of FindYourDomain. "NameJet'scustomer base and marketing efforts help to drive qualified buyers and competition."
"This is likely our best featured auction to date!" said Matt Overman, General Manager of NameJet. "Never before have we offered so many premiums, the majority of which are listed with no reserve prices."
Below are some examples of the excellent domain names available across many desirable categories.
Three character .com: fhf.com, vqs.com, uoi.com, wiy.com, pnn.com, ifk.com, sdh.com, mrq.com, and more with no reserves.
Money and Finance: cashloansonline.com, cheappaydayloans.com, loans.info, onlinecarloans.com, taxaccounting.com, with no reserves.
Two Letter .uk and matching .co.uk: uu.uk & uu.co.uk, nm.uk & nm.co.uk, yy.uk & yy.co.uk, xy.uk & xy.co.uk, tg.uk & tg.co.uk, and many more.
Education: homelearning.com, homeschoolprograms.com, computerschool.com, engineeringcolleges.com, ieducation.com, mastersdegreeonline.com, with no reserves.
GEOs: fl.org, tx.org, pensacolahotels.com, clearwaterhotels.com, flagstaffhotels.com, texashealthcoverage.com, gulfcoast.com, and more with no reserves.
.XYZ Domains: earth.xyz, pets.xyz, cool.xyz, click.xyz, mart.xyz, pictures.xyz, media.xyz, press.xyz, with no reserves.
These and many other premium domains are available for backorder right now, with many more to come. Auctions will be spread out between now and 9/4/2014. Please visit the FindYourDomain page at NameJet for a full list of the domains currently available. Make sure to check back regularly to see all the new domains.
http://www.namejet.com/featuredauctions/findyourdomain
About NameJet:
NameJet is a joint venture between Demand Media, Inc. and Web.com Group, Inc. who each own two of four leading ICANN-accredited registrars (eNom, Name.com, Network Solutions and Register.com). Launched in 2007, with core auction software and technical infrastructure operating since 2004, NameJet serves domain investors, Fortune 500 companies and their representatives, small- and medium-sized businesses, as well as a diverse and global mix of individual investors. It has processed over 200,000 domain auctions, establishing itself as a trustworthy and transparent auction platform that is customer-focused and user-friendly.
About FindYourDomain:
FindYourDomain is a domain name brokerage and consulting company that assists in online branding for companies both large and small. FindYourDomain has brokered many one word domain names, including Aerospace.com, Feng.com, and Copy.com, to companies worldwide. With over $20 Million in total domain name sales, FindYourDomain takes pride in connecting buyers and sellers of premium domain names. In addition, FindYourDomain provides strategic consulting and brand protection services for companies looking to solidify their online presence and build their brand.