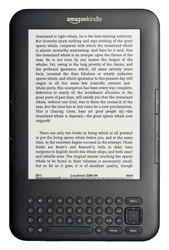 we want to make it as easy as possible for readers to access the content most relevant to them on their tablet, smartphone or e-reader device. -author John Shufeldt
Phoenix, AZ (PRWEB) July 14, 2014
Outliers Publishing announced today that the series will feature Kindle Singles or mini e-Books to preview segments of the newest book in the Outlier Series, Ingredients of Outliers: Women Game Changers. Each single highlights one of the influential women featured in the upcoming book, and will be made available for purchase online through Amazon.com as well as the official Outlier Series website.
The 25-30 page singles are scheduled for publication in the summer of 2014 and will give readers the opportunity to sample content from the book and focus more specifically on individuals from Outlier Series books with action guides and relevant resources.
The first six mini e-Books to be released with content from Ingredients of Outliers: Women Game Changers, will each feature a woman who encompass the traits of an outlier, outlined by author John Shufeldt. These women include former Iowa state Supreme Court Justice, Marsha Ternus; Oprah's Book Club author, Jane Hamilton; 2014 Arizona Gubernatorial candidate, Christine Jones; founder of Midwest Glaucoma Center, P.C., Dr. Mildred M.G.Olivier; former WEtv series star of Raising Sextuplets, Jenny McClendon, PA-C; and freelance environmental journalist, author, editor and photographer, Sharon Gynup.
After the launch of the Ingredients of Outliers: Women Game Changers mini e-Books, Outliers Publishing will use content from subsequent Outlier Series books for future Kindle Singles. Content will include other individuals highlighted in the Outlier Series and chapter content, sold separately. The option to buy the full book will also be available on http://www.ingredientsofoutliers.com.
"These mini e-Books serve as an expansion to our content delivery options for readers. If a student needs information on a specific, strong female figure for an assignment or an educator needs a select chapter from our book for a class syllabus, the mini-eBooks serve as a more cost-effective, convenient option," said Dr. John Shufeldt, author of the Outlier Series. "Since our readers may be using the information for leisure reading, educational, or professional development purposes, we want to make it as easy as possible to access the content most relevant to them on their tablet, smartphone or e-reader device."
About the Outlier Series:
Current published works in the Outlier Series include: Ingredients of Outliers: A Recipe for Personal Achievement, published June 2013; Ingredients of Young Outliers: Achieving Your Most Amazing Future, published March 2014; and Ingredients of Outliers: Women Game Changers which is set to publish summer 2014.
The Outlier Series will also include at least eight other books, published over the course of 2014-2015. The books are intended for students, college graduates and anyone interested in entering or furthering their career. The goal of the series is to offer books specific to sought-after career fields with insider information and recommended channels for pursuing that career from experts in each respective profession.
The career fields featured in the Outlier Series will include but are not limited to: Medicine, Law, Sports, Design / Engineering, The Arts / Entertainment, Entrepreneurism / Business, Service to Country/ Service to Mankind, Writing / Journalism, and Travel / Leisure.
About Author John Shufeldt:
As well as being a practicing doctor and lawyer, Shufeldt is also a pilot (both plane and helicopter) and a business entrepreneur (and, if pressed, he will reluctantly admit to being a 'budding' chef and Taekwondo black belt). Shufeldt received his BA from Drake University in 1982 and his MD from the University of Health Sciences/ The Chicago Medical School in 1986. He completed his Emergency Medicine Residency at Christ Hospital and Medical Center in 1989 where he spent his final year as Chief Resident. He received his MBA in 1995, and his Juris Doctorate in 2005, both from Arizona State University. He is admitted to the State Bar in Arizona, the Federal District Court and the Supreme Court of the United States. Shufeldt is also an adjunct professor at the Sandra Day O'Connor College of Law where he teaches a clinic on Health Law Entrepreneurism. He serves on the Drake University Board of Trustees and the Sandra Day O'Conner College of Law Alumni Board.
Go here for updates and to learn more about Ingredients of Young Outliers and The Outlier Series.