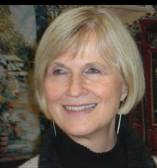 The InSight Transformation coaching approach integrates scientifically proven tools from different fields. Our coaches share a passion for creating deep, positive individual and global change.
Greenville, SC (PRWEB) July 22, 2014
InSight Transformation Life Coach Training is an international program for training and certifying transformational life coaches. Approved by both the ICF (International Coach Federation) and CCE (Center for Credentialing and Education), this unique program offers students a practicum in coaching integrated with academic learning that addresses situations such as stress, relationships, work-life balance, creating transformation, finding purpose, and setting goals and strategies. New and exciting scientific studies prompted the new format and a curriculum upgrade. The program uses the most up-to-date publications, in class demonstrations, and experiential activities, so that students can be certified in a shorter period of time than previously offered.
The new 7-month program now includes four individual life coach sessions with a Certified Transformational Life Coach. Students begin to coach within weeks of beginning the program so that they may receive real-life experience and feedback to hone coaching skills. Classes begin every September, January, and May.The ICF and CCE are the most recognized entities providing standard competencies and ethical guidelines for coaches. At graduation, InSight Transformation LIfe Coach Training students will have all of the mentor hours, classroom hours, and competency training to apply for certification through both organizations.
Insight Transformation Life Coaching, developed by Dr. Dianne Greyerbiehl, a pioneer in the field of life coaching, is a cutting edge framework that incorporates scientifically proven techniques from positive psychology, neuroscience, quantum physics, and emotional intelligence. This method of coaching begins with an understanding of the clients' strengths, values, personality type and life purpose as building blocks for positive life changes. This is a natural path to goal-setting and action strategies. What makes InSight Transformation different than other coaching styles is the combination of evidence based tools coupled with what used to be New Age concepts that are now known as brain science.
A recent graduate and ICF Associate Certified Coach says, "The InSight Transformation process has given me the tools I need to pursue my passion to help others, and it is completely aligned with ICF core competencies."
Additionally, the school is offering newly designed mini-courses to earn Continuing Education credits that are perfect for coaches and counselors who need CEUs, business leaders, and health care providers. For example, one course addresses coaching communication that encourages peak performance and creative thinking in business and health care practices. One course includes tools to produce optimal thinking and insightful, creative business planning. This is based on innate wisdom coupled with business and personal values to create powerful plans. Other courses include the science behind relationships and its application, as well as neuro-plasticity, narrative therapy, and tools from positive psychology to enable positive growth and change. Continuing Education courses are approved by the Center for Credentialing and Education and the International Coach Federation.
To learn more about these highly effective training programs, visit http://www.lifecoachinginstitute.org