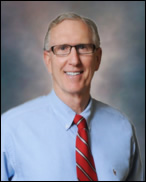 Stuart. FL (PRWEB) July 10, 2014
As a leading periodontist in Stuart, FL, Dr. Robert Follweiler is recognized for three decades of quality dental services provided to his patients. Many of his loyal patients do not realize the amount of support that Dr. Follweiler provides to some very important charities in the area that serve the needs of low-income children and others.
Among the carefully selected charities that recently benefited from Dr. Follweiler's generous support are organizations including:

Light of the World Charities Dental Clinic
Hands Dental Clinic of Martin and St. Lucie County
Hospice of the Treasure Coast
Hibiscus House for the Care of Abused and Neglected Children
These groups are focused on providing needed medical and dental care for community members in need. With the recent support of Dr. Follweiler and others, these community service organizations help to make life better for all by serving those in need of urgent dental services.
As a periodontist in Stuart, FL providing superior dental services to his patients for more than thirty years, Dr. Follweiler understands the link between good oral health and overall health. Those with strong healthy teeth and gums can enjoy a full, healthy diet, rich with fruits, vegetables, grains, and other crisp and chewy foods that patients enjoy. Good oral health contributes to health in the body, as well. Some recent studies have found links between ongoing gum disease and conditions like diabetes, stroke, and some cancers.
The charities supported by Dr. Follweiler, a periodontist in Stuart, FL are selected to help people receive necessary dental care that they might otherwise neglect. By assisting with needed dental care, the groups provide people the opportunity to enjoy better oral health and the overall health benefits that accompany it. Without organizations such as these, many people may neglect dental care and hygiene due to lack of funds or access to the necessary treatment.
Learn more about the services that Dr. Follweiler provides at his website at http://www.follweilerperio.com. Contact his office at 772-919-7093 for more details about the dental charities that Dr. Follweiler supports and how they provide dental care to those in need.
About the Doctor
Dr. Robert Follweiler is a periodontist offering personalized dental care for patients in Stuart, FL for 30 years. Dr. Follweiler graduated with honors from North Carolina State University. He graduated second in his class at Temple University Dental School in Philadelphia and was inducted into the OKU honors fraternity. Dr. Follweiler is part of one percent of dental professionals providing the LANAP® protocol, an FDA cleared laser procedure for gum disease and periodontal treatment. To learn more about Dr. Follweiler and his dental services, visit his website at http://www.follweilerperio.com and call 772-919-7093.