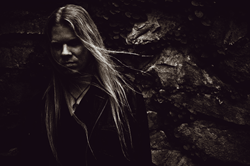 'I have always been looking for the ultimate double gig bag...Thank you Reunion Blues for your amazing products!' - Jeff Loomis
Petaluma, CA (PRWEB) July 14, 2014
Renowned gig bag and instrument case maker Reunion Blues officially welcomes metal guitarist Jeff Loomis to their artist line-up. Jeff Loomis' complex shredding has been a central part of the progressive, but powerful and thrashy edge attributed to metal band Nevermore's trademark sound since the band's formation in 1992. Taking the classic techniques he learned from listening to legends like Jason Becker and Yngwie Malmsteen as a teen and applying his own ingenuity, Loomis has carved out his own niche and created an instantly recognizable style.
As a result of his invaluable contributions to Nevermore's success, fans had been calling for a Jeff Loomis solo album for years. With most of the band taking a rare and much-deserved break, Loomis finally had the opportunity to hit the studio himself. The outcome, Loomis' Plains of Oblivion album, is nothing short of remarkable.
Recently, Jeff also formed the instrumental tech-metal supergroup Conquering Dystopia with guitarist Keith Merrow, Cannibal Corpse bassist Alex Webster, and The Faceless drummer Alex Rudinger. Their self-titled album Conquering Dystopia was released last month to critical and public acclaim.
Reunion Blues is proud to support Jeff Loomis, and welcome him to their growing artist family.
"I have always been looking for the ultimate double gig bag. The Double Solid Body Bag from Reunion Blues got my immediate attention. I travel and tour a lot and this was a wise choice... It has a great look and protects my beloved guitars. Thank you Reunion Blues for your amazing products!" - Jeff Loomis
For more information please visit us at http://www.reunionblues.com.