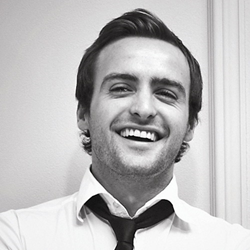 Legendary Hair Stylist, Cole Thompson
Upland, CA (PRWEB) July 11, 2014
Salon Success Academy is hosting a live hair cutting demonstration performed by legendary hair stylist, Cole Thompson, at the Victoria Gardens in Rancho Cucamonga, CA on Monday, July 21st. This special event is made possible through Salon Success Academy's exclusive partnership with Sassoon as the world's largest member school of the Sassoon International Academy. The event begins at 6:00 PM and includes a demo on a live model, using the proprietary ABC Sassoon cutting methodology, followed by a question and answer session. Attendees will have the opportunity to learn directly from Thompson and to network with Salon Success Academy students and faculty.
Thompson began his illustrious hair career in England and was soon working at the Vidal Sassoon salon in Manchester. He became a master stylist and was later tapped to be the youngest Creative Director of Sassoon at the time. Today, he is Creative Director for Sassoon Academy and teaches at its Santa Monica Academy. He also travels the world, sharing his hair cutting and styling talents through demos, shows and classes in the United States, Europe, Asia, and North, South and Central America.
Salon Success Academy's affiliation with Sassoon enables it to bring this internationally known beauty professional to the community and to provide its students with exclusive access to the iconic Sassoon brand and techniques of cut and color. Salon Success Academy students are taught by instructors trained in the Sassoon culture and the proprietary ABC cutting methodologies. The Sassoon-based curriculum teaches precise technical skills, and gives students unique insight into the beauty industry with lessons in practical commercial skills for beauty salon operation and management.
According to School Director of Education, Linda Rios, "by adding the principles of Sassoon styling and color to our offerings, we are truly able to produce master stylists." Linda added that those interested in seeing Thompson perform and learning more about Salon Success Academy can visit the school's website. She noted that space is limited and said that she expects a full house.
The live demonstration is just one way Salon Success Academy strives to give its students access to innovative lessons in cosmetology and esthetics and prepare them for successful careers in the beauty industry. Salon Success Academy combines classroom instruction with hands-on training and has its own high-end salon where students are able to perform services on actual clients under the supervision of licensed cosmetologists. It also offers intensive instruction to prepare students for the California State Board of Cosmetology licensing exam. Salon Success Academy has five campuses throughout the Inland Empire of California in Redlands, Fontana, Upland, San Bernardino, and Corona.
About Salon Success Academy:
Salon Success Academy has been training top professionals in the beauty industry for more than 50 years. The school offers hands-on training in cosmetology and esthetics at its five locations throughout the Inland Empire in Redlands, Fontana, Upland, San Bernardino, and Corona. If you would like to learn more about training for a new career with Salon Success Academy, call 877-987-HAIR (4247) or visit: http://www.gotobeautyschool.com/.