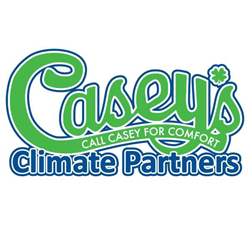 The award is given annually by the industry publication Contracting Business, to recognize 'the very best in residential HVAC comfort system design and application.'
Milford, CT (PRWEB) July 11, 2014
Climate Partners, an HVAC service and repair company in Milford, CT, is the recipient of the 2014 Quality Home Comfort Award. The award is given annually by the industry publication Contracting Business, to recognize "the very best in residential HVAC comfort system design and application," according to the publication's website.
Entries to the competition are judged based on the work done by a given HVAC company on a specific project. Projects must be less than one year old, and involve occupied, single-family homes. The contractors submitting the projects must be established and have good credentials. There is no square-footage minimum or maximum, and contractors may submit as many projects as they like.
Climate Partners' winning project was on a 218-year-old antique home. "It had been renovated over the years," says Climate Partners owner Tom Casey, "but now required a major HVAC upgrade to meet the health and energy efficiency needs of the family."
Climate Partners installed a new HVAC system, which included new ductwork, a solar thermal hot water heater, a humidification system, an air filtration system, and brand new insulation throughout the home.
"At the completion of the project, the entire system was net-zero-energy-ready, so that the homeowners could easily convert to solar energy to run their entire home heating and cooling system," says Casey.
Climate Partners is no stranger to hard work, after 75 years of providing home cooling and home heating solutions to Connecticut residents. But their winning project did present them with a few hurdles.
"These were some of the most educated customers we've ever worked with -- which was a lot of pressure," remarks Casey. "But the interaction was fun in that aspect. We knew we had to be on our toes, and it was great to have such a depth of involvement on their part when planning such a complex system overhaul."
The company's track record speaks for itself. This year marks the 13th time Climate Partners has won the Quality Home Comfort Award. "When we achieve national awards such as this, it just adds to the legacy of our family business," says Casey. "It's another way to show that Climate Partners is the best in the industry."
Climate Partners, located at 922 Bridgeport Avenue in Milford, Connecticut, has been offering HVAC service, repair, and installation solutions to customers in the Fairfield and New Haven counties area for 75 years. For more information or inquiries, visit climatepartners.com.