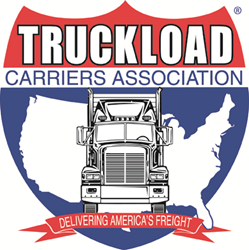 Ms. Perino will bring grace and enthusiasm to this event as she helps honor our nation's veterans, troops, and the professional driver community who delivers these wreaths each December.
Alexandria, Virginia (PRWEB) July 11, 2014
The Truckload Carriers Association (TCA) is pleased to announce that Dana Perino will serve as master of ceremonies for its gala benefitting Wreaths Across America (WAA), a non-profit organization dedicated to honoring and thanking United States veterans for their service and sacrifice. Funds generated by the second annual event, to be held September 9, 2014, at the Grand Hyatt Washington in Washington, DC, will be used to purchase fresh remembrance wreaths to be placed upon veterans' graves at Arlington National Cemetery on National Wreaths Across America Day, held annually the second Saturday in December.
Perino, former press secretary for President George W. Bush, is now a FOX News contributor and co-host of The Five, where she draws upon her background as a journalist and government spokesperson to discuss current affairs. She is the president of a successful communications business and a frequent public speaker on political trends. Perino also serves on the Leadership Board for Companions for Heroes, an organization that matches rescue animals with active duty military personnel, military veterans, and first-responders recovering from the psychological challenges they suffered during service to the United States.
Perino's participation in the event is being sponsored by Pilot Flying J of Knoxville, Tennessee. According to Jimmy Haslam, CEO and president, "Pilot Flying J is a proud supporter of Wreaths Across America, and we are thrilled to sponsor Dana Perino as the emcee of the 2014 Wreaths Across America Gala. Ms. Perino will bring grace and enthusiasm to this event as she helps honor our nation's veterans, troops, and the professional driver community who delivers these wreaths each December."
Karen Worcester, executive director of Wreaths Across America, based in Columbia Falls, Maine, said, "We couldn't be more thrilled to learn that Ms. Perino had agreed to emcee TCA's second annual Wreaths Across America Gala. Her dedication to our nation's veterans and troops, as well as her work ethic and integrity, are the core principles this organization values most. For her to make time in her extremely busy schedule to be a part of this great event speaks volumes."
Trucking plays an essential role in WAA's annual wreath-laying event. Every year, professional truck drivers donate their time and motor carriers donate their trucks and fuel to deliver the wreaths. In 2013 alone, more than 500,000 wreaths were delivered to almost 900 veterans cemeteries across the United States. Since 2012, TCA has coordinated this nationwide effort, as well as raised money for the placement of wreaths at Arlington National Cemetery.
The gala, which kicks off TCA's fund-raising season for WAA, will include a reception, dinner, dessert, speakers, and several fund-raisers, including a silent auction. To top off the evening, guests will be treated to an intimate acoustic set by Nashville recording artist Lindsay Lawler, the official spokesperson of TCA's Highway Angel program.
For more information about the gala, or to reserve a table, please visit http://www.truckload.org/WAA-Gala. You can also stay informed about the event by following TCA on Twitter – http://www.truckload.org/Twitter — and Facebook — http://www.truckload.org/Facebook — and by using the hashtag #TCAWAA14 on both.
# # #
TCA is the only national trade association whose collective sole focus is the truckload segment of the motor carrier industry. The association represents dry van, refrigerated, flatbed, and intermodal container carriers operating in the 48 contiguous states, as well as Alaska, Mexico, and Canada. Representing operators of more than 200,000 trucks, which collectively produce annual revenue of more than $20 billion, TCA is an organization tailored to specific truckload carrier needs.
Wreaths Across America is a 501(c)(3) nonprofit organization founded to continue and expand the annual wreath-laying ceremony at Arlington National Cemetery begun by Maine businessman, Morrill Worcester, in 1992. The organization's mission, Remember, Honor, Teach, is carried out in part each year by coordinating wreath-laying ceremonies on the second Saturday of December at Arlington, as well as hundreds of veterans cemeteries and other locations in all 50 states and beyond. For more information, to donate or to sign up to volunteer, please visit http://www.WreathsAcrossAmerica.org.