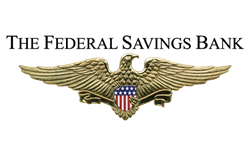 While rent is going up, income has been consistent.
Chicago, IL (PRWEB) July 11, 2014
The Federal Savings Bank believes that if there were ever a reason to leave the rental market and join the ranks of many first-time home buyers, now is the time.
Real estate research firm Reis recently reported via the Wall Street Journal on July 2 in a released titled "Apartment Rents Rise as Incomes Stagnate" that in the second quarter of 2014, the average monthly rent for an apartment was $1,099, a 0.8 percent rise from the previous quarter and up 3.4 percent compared to the second quarter of 2013. This marked the 18th consecutive quarter of increases.
The firm tracked 79 metro areas, and each one saw a rise for effective rents, which are typically lower than asking rents. Much of the increases were seen on the West coast, with three of the top ten locations for growth in California. San Francisco, which is also known for high home prices, topped the ranking, rising 6.7 percent year over year in the second quarter. San Jose (6.2 percent) and Oakland/East Bay (4.6 percent) came in second and fifth, respectively.
The rise in rent prices is the result of high demand, due both to younger consumers' desire to reside in urban areas and constraints to buying a home, particularly access to a mortgage. Although they could easily find more affordable housing through homeownership, their credit and income histories are keeping them from the getting the financing they need.
Income is unchanged
While rent is going up, income has been consistent. When adjusted for inflation, median asking rent has risen and median household income has been stagnant since 1990. Citing data from the Census Bureau, The Wall Street Journal said that in 2012, median income was at $50,017, short of the $55,627 peak set in 2007.
"When you compare that kind of growth to what we've seen in wages and salaries, you start to see, wow some of these costs are just out of this world for a lot of people," said Stephanie Karol, an IHS economist.
Low cost mortgage options are available
Although there are some barriers to getting a mortgage, sound financial planning and management can improve home buyers' eligibility. Additionally, home loan rates are favorable. The Federal Savings Bank reminders readers that for the week ending July 3, Freddie Mac reported the average interest rate for a 30-year fixed mortgage was 4.12 percent, down from 4.14 percent the previous week and 4.29 percent the same time a year ago.
For information about getting your own low rate mortgage and doing away with high rent prices, contact the Federal Savings Bank, a veteran owned bank.