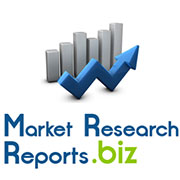 China Car Electric Window Regulator Industry Report, 2014-2017
(PRWEB) July 11, 2014
With the maturity and development of technologies as well as users' higher requirements on comfort, the installation rate of Chinese car electric window regulators has been gradually rising. In 2013, the installation rate exceeded 88% and the demand outnumbered 75 million pieces, up 19% year on year. In the next few years, Chinese car electric window regulator market will present a CAGR of over 10%; in 2017, the market size is expected to exceed 110 million pieces, with the installation rate up to 95%.
Browse Full Report With Toc: http://www.marketresearchreports.biz/analysis-details/china-car-electric-window-regulator-industry-report-2014-2017
Globally, car electric window regulators include three types: cable, flexible axle and cross-arm. Cable and cross-arm ones dominate the Chinese market, with the combined market share of over 95% in 2013. In China, cable ones are mainly used in sedans, while cross-arm ones are suitable for sedans and commercial vehicles. Flexible axle ones can be applied to various models of vehicle, but they only find application in a tiny minority of cars since China's flexible axle and flexible axle motor technologies still desire to be much improved; nevertheless, the flexible axle window regulator is expected to be the future development direction.
As China's largest local car electric window regulator manufacturer, Shanghai SIIC Transportation Electric Co., Ltd. seized 10% market share in 2013, slightly lower than 2012. Founded by HUAYU Automotive Systems Co., Ltd. (70% stake) and SIIC (30% stake) jointly, the company mainly produces cable and cross-arm car electric window regulators and serves Shanghai Volkswagen, Shanghai GM, etc.
To Download Full Report With TOC: http://www.marketresearchreports.biz/sample/sample/211597
Table of Content
1. Definition and Classification
1.1 Definition
1.2 Classification
2. Car Electric Window Regulator Market in China
2.1 Evolution
2.2 Market Size
2.2.1 Installation Ratio
2.2.2 Market Demand
2.2.3 OEM & AM Markets
2.2.4 Market Structure
2.2.5 Window with Anti-trap Function
3. Import and Export
3.1 Import
3.2 Export
To Inquire Before Buying Report:
http://www.marketresearchreports.biz/analysis/211597
4. Industry Chain
4.1 Overview of Industry Chain
4.2 Raw Materials Market
4.2.1 Motor
4.2.2 Reducer
4.2.3 Wiring Harness
5. Key Foreign Companies
5.1 Brose
5.1.1 Profile
5.1.2 Operation
5.1.3 Car Window Regulator
5.1.4 Status in China
5.2 Magna Closures
5.2.1 Profile
5.2.2 Car Window Regulator
For More Parts and Suppliers Market Research Reports: http://www.marketresearchreports.biz/category/77
About us
MarketResearchReports.biz is the most comprehensive collection of market research reports. MarketResearchReports.Biz services are specially designed to save time and money for our clients. We are a one stop solution for all your research needs, our main offerings are syndicated research reports, custom research, subscription access and consulting services. We serve all sizes and types of companies spanning across various industries. Kindly visit: http://www.marketresearchreports.biz/.
Contact Us:
Office: United States
State Tower
90 State Street, FSuite 700
Albany, NY 12207
United States
Toll Free: 866-997-4948
Tel: +1-518-618-1030
E: sales(at)marketresearchreports(dot)biz