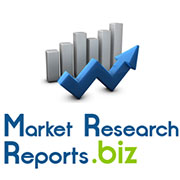 China Battery Industry Report, 2014-2017
(PRWEB) July 13, 2014
China Battery Industry Report, 2014-2017 by SinoMarketInsight forecasts that, driven by the demand from emerging downstream sectors like electric vehicle and energy storage equipment, the market size of Chinese battery industry will grow at a rate of over 8% over the next couple years.
Browse Full Report with ToC: http://www.marketresearchreports.biz/analysis-details/china-battery-industry-report-2014-2017.
The most used chemical batteries in China are lead-acid battery, lithium battery, nickel-metal hydride battery and nickel-cadmium battery, of which lead-acid battery and lithium ion battery have stable downsteam demand and huge market size, while the last two have limited space for market enlargement due to their performance, environmental issues, prices, etc.
China's lead-acid battery output was up to 205 million KVAh in 2013, up 15.4% from a year earlier. In 2013, "Opinions on Promoting the Regular Development of Lead-acid Battery and Secondary Lead Industries", which was jointly issued by five ministries (Ministry of Industry and Information, Ministry of Environmental Protection, Ministry of Commerce, National Development and Reform Commission and Ministry of Finance), labeled the lead-acid battery and secondary lead industries as the major ones with backward production capacities to be eliminated, and stated that the outdated capacities that had not passed environmental scrutiny and do not comply with access conditions must be eliminated by the end of 2015. Therefore, China lead-acid battery industry will enter final stage of consolidation in the future.
To Download Full Report with ToC: http://www.marketresearchreports.biz/sample/sample/211627.
In 2013, China's lithium battery shipment reached 4.768 billion units, rising by 18.6% year on year. Thanks to its high specific energy and being free from heavy metals like lead and cadmium, lithium battery is considered as "green product", and, because of this, it is vigorously promoted by various countries and widely used in electric vehicles and energy storage equipment. However, in the long run, the technological advances and falling cost will be crucial to widespread application of the lithium battery.
In 2013, China shipped 810 million pieces of nickel-metal hydride batteries, down 5.3% from the year before. Most nickel-metal hydride batteries produced in China are small ones, which will undergo a decline in shipments affected by substitution of the lithium battery.
Table of Contents
1. Industry's Macro Environment
1.1 Decelerated Growth in Chinese Economy
1.2 A Drop in Growth Rate of Fixed Assets Investment
1.3 Remarkable Slowdown in Import and Export
1.4 Steady Increase of Social Consumption
To Inquire Before Buying Report:
http://www.marketresearchreports.biz/analysis/211627
2. Battery
2.1 Overview
2.1.1 Definition
2.1.2 Downstream Applications
2.2 Performance Comparison of Main Batteries
3. Battery Market
3.1 Overview
3.2 Competitive Landscape
3.3 Development Trend
4. Lead-acid Battery
4.1 Profile
4.2 Industrial Policy
4.3 Industry Overview
4.3.1 Output
4.3.2 Regional Output
About us
MarketResearchReports.biz is the most comprehensive collection of market research reports. MarketResearchReports.Biz services are specially designed to save time and money for our clients. We are a one stop solution for all your research needs, our main offerings are syndicated research reports, custom research, subscription access and consulting services. We serve all sizes and types of companies spanning across various industries. Kindly visit: http://www.marketresearchreports.biz/.
Contact Us:
Office: United States
State Tower
90 State Street, FSuite 700
Albany, NY 12207
United States
Toll Free: 866-997-4948
Tel: +1-518-618-1030
E: sales(at)marketresearchreports(dot)biz
Browse Battery Technology Market Research Reports: http://www.marketresearchreports.biz/category/131.