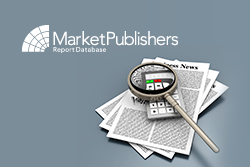 London, UK (PRWEB) July 11, 2014
Microbiology testing is a highly dynamic and rapidly growing segment of the in-vitro diagnostics industry, which is expected to pose the biggest challenge to suppliers in the next ten years. The sector owes its growth to the ongoing spread of AIDS – still the key threat to people's health worldwide and a major factor leading to the upsurge of opportunistic infections, novel molecular diagnostic technologies, threat of bio-terrorism, and a broader availability of immunosuppressants, among others.
Market maturity, fierce competition, cost containment solutions, technological edge and limitations, patent rights protection, regulatory restrictions, and decentralised testing market challenges, among others, fall within the major factors limiting the sector's growth.
Comprehensive research report "Emerging Opportunities in the Global Virology and Bacteriology Testing Market" worked out by Venture Planning Group (VPG) is now available at MarketPublishers.com.
Report Details:
Title: Emerging Opportunities in the Global Virology and Bacteriology Testing Market
Published: June, 2014
Pages: 1900
Price: US$ 32,500.00
http://marketpublishers.com/report/in_vitro_diagnostics/microbiology-virology/2014-opportunities-in-global-infectious-disease-testing-market.html
The research report provides a strategic analysis of key business opportunities in the infectious disease testing market across the 7 key countries over the forthcoming years. The report keeps track of the prevalent trends in national markets; reviews assays, current and emerging; analyses potential applications of novel diagnostic technologies; forecasts volume and sales for over 100 infectious disease tests by assay, market segment, and country; provides test volume estimated figures by method (serology/immunodiagnostics, molecular, culture/microscopy); presents detailed profiles of the leading players and potential market entrants. Alternative business expansion strategies for suppliers are at hand in the study, too.
Report Scope:

Global market overview, including the estimated number of laboratories performing infectious disease tests (by country), test volume and sales projections for major diagnostic assays for infectious diseases (by country).
Shrewd look at the opportunities emerging plus strategic recommendations.
Thorough examination of different infectious diseases.
Comprehensive country wide market analyses for Germany, France, Italy, the UK, Spain, Japan, and the US.
Detailed market segmentation, featuring sales and market shares of leading suppliers by individual country and test; and also sales and volume forecasts for more than 100 infectious disease assays by individual test, country and market segment.
Analysis of existing and emerging products, comprising exhaustive examination of over 100 major diseases; as well as a detailed overview of major analysers utilised for infectious disease testing.
Comprehensive assessment of technologies (molecular diagnostic, monoclonal antibody, immunoassay, etc.) and their prospective applications for infectious disease testing; plus listings of companies developing or marketing infectious disease diagnostic products (by test).
Strategic analyses of top suppliers and emerging market entrants.
More comprehensive and new research reports by the publisher can be found at VPG page.