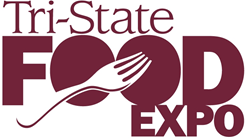 Secaucus, NJ (PRWEB) July 28, 2014
Tri-State Food Expo, produced in partnership with the New Jersey Restaurant Association, serves restaurant, retail and foodservice buyers and professionals across New Jersey, New York, Connecticut and beyond, will take place Monday, October 27 & Tuesday, October 28, 2014 at the Meadowlands Exposition Center at Harmon Meadows in Secaucus, NJ. The trade event, now in its second year, will host hundreds of exhibiting companies featuring new products, services and innovative ideas for the region's burgeoning food industry, and is expected to attract nearly 3,000 qualified food industry trade buyers.
Alongside the exhibits, the two-day event features a schedule packed with show features to help buyers and business owners expand their menus, attract new customers and grow their business. On day one, Monday, October 27th, Martha Stewart, founder of Martha Stewart Living Omnimedia and Emmy Award-winning television show host, entrepreneur and best-selling author, will be the feature of the Keynote Session, "A Conversation with Martha Stewart". In this moderator-led discussion, Ms. Stewart will share lessons from her rise to the top, and offer advice for business owners and industry professionals in the challenges of building a brand and a business in today's competitive marketplace.
Day one will wrap up with a not-to-be missed inaugural Culinary Competition, where local chefs from NY, NJ and CT will battle it out in a mystery-ingredient style event, preparing a number of plates for a panel of judges. The winner will take home the distinguished title of Tri-State Food Expo Culinary Champion.
Day two, Tuesday, October 28th, will feature a Culinary Demonstration by Chef Mauro Castano, of TLC's Cake Boss, and an education session, "How to Make the Most Out of Yelp," where restaurant, bar, grocery, and hotel promoters can learn tips on how to best use the free tools to maximize revenue and visibility. Tuesday will also feature the 2014 New Jersey Restaurant Association's Annual Meeting, which will be followed by a Cocktail Reception, a networking event and a Mixology Demonstration by NJRA 2014 Mixologist of the Year, Christopher James. View the full schedule at http://www.tri-statefoodexpo.com.
Industry professionals can register to attend the event at http://www.tri-statefoodexpo.com. Pre-registration for the Tri-State Food Expo is $30 on or before October 26, 2014, at-the-door registration is $60. Registration discounts are available to members of the NJRA and regional specialty and other food associations. Qualified multi-unit buyers may qualify for complimentary registration, and exhibiting companies may offer special passes to the show for qualified buyers. Tri-State Food Expo is not open to the general public, but only to qualified industry trade professionals.
Companies interested in exhibiting products and services at the 2014 Tri-State Food Expo should contact Harrison Hines at sales(at)tri-statefoodexpo(dot)com.
Press passes are available for qualified media. Visit http://www.tri-statefoodexpo.com and click the "press registration" tab.
###