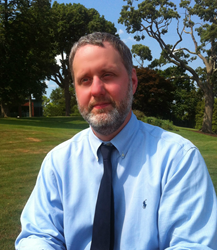 With a dearth of public funding, the importance of private philanthropy in supporting cancer research and progress grows daily.
Stamford, CT (PRWEB) July 11, 2014
Alliance for Cancer Gene Therapy, Inc. (ACGT) – the nation's only non-profit dedicated exclusively to cell and gene therapies for cancer – has announced that Joshua Corday has joined the organization as Senior Development Officer.
Corday is a veteran fundraising professional with deep experience securing gifts and addressing influential donors. Prior to joining ACGT, he served as Annual Giving Director for NewYork Presbyterian Hospital/Columbia University Medical Center, where he increased Annual Fund revenue and developed a unique fundraising pipeline. Corday has also served as a fundraising professional at Rockland Family Shelter, United Way of Essex and West Hudson, and Special Olympics NY. He holds a BS in Political Science from University of Utah.
"I'm delighted to join a foundation in the vanguard of treating and combating cancer," Corday said. "ACGT is funding alternatives to traditional cancer treatments, and I'm proud to be a part of that quest."
ACGT funds top physicians and researchers at medical institutions in the US and Canada with a clear mission top-of-mind: uncovering effective, innovative cancer treatments that supersede radiation, chemotherapy and surgery. ACGT has served as a major funding engine in the fight against cancer since its formation in 2001, and has provided nearly $25 million in grants to date. ACGT was created by Barbara and Edward Netter after the loss of their daughter-in-law to breast cancer. Since Edward's passing in 2011, Barbara Netter has led the foundation as President and Co-Founder, continuing the mission of the organization to focus on groundbreaking treatments for cancer.
"With a dearth of public funding, the importance of private philanthropy in supporting cancer research and progress grows daily," said Barbara Netter. "Josh is dedicated to expanding this funding avenue – he will identify and connect with donors eager to fight cancer and support the world's best scientists and researchers. ACGT has benefited from the support and belief of private philanthropists since its beginning in 2001, and we look forward to continuing these crucial relationships."
About Alliance for Cancer Gene Therapy (ACGT)
Established in 2001, ACGT (http://www.acgtfoundation.org) is the nation's only not-for-profit exclusively dedicated to cancer cell and gene therapy treatments for all types of cancer. One-hundred percent of contributions go directly to research. ACGT has funded 44 grants in the U.S. and Canada since its founding in 2001 by Barbara Netter and her late husband, Edward, to conduct and accelerate critically needed innovative research for all types of cancer. ACGT's Scientific Advisory Council is comprised of 16 of the nation's most distinguished physicians and researchers in cell and gene therapy, who thoroughly review all grants. Since its inception, ACGT has awarded 29 grants to Young Investigators and 15 grants to Clinical Investigators, totaling $24.7 million in funding. Barbara Netter, as President, together with other members of the Board of Directors, are fully committed to ACGT's continued support of this research. ACGT is located at 96 Cummings Point Road, Stamford, CT 06902.
ACGT on Facebook: http://www.facebook.com/ACGTfoundation
ACGT on Twitter: http://www.twitter.com/ACGTfoundation
ACGT on YouTube: http://www.youtube.com/user/ACGTfoundation