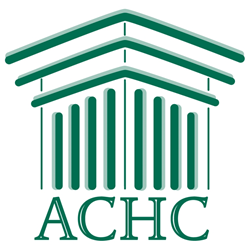 (PRWEB) July 11, 2014
ACHC Director of DMEPOS, Pharmacy, and Sleep, Timothy Safley, MBA, RRT, RCP, will be presenting a webinar hosted by The American Sleep and Breathing Academy (ASBA) on Wednesday, July 16 from 11:30am – 12:30pm (MST). The webinar will be a part of ASBA's free monthly continuing education series offered to members of the organization. The presentation, titled "Achieving and Maintaining Sleep Lab Accreditation" will discuss the benefits of choosing accreditation, national and local coverage determinations, accreditation standards, and home sleep testing. Members may register for the webinar by visiting americansleepandbreathingacademy.com.
ASBA is an established educational institution for sleep disorders. The organization has been designed by professionals to serve the community at large while educating technicians and other medical providers in the field of sleep disorders and sleep wellness. The goal of the organization is to improve the care of sleep disorder patients through multi-faceted education. Their commitment is to bring program participants convenient and quality classes at a reasonable and affordable price. The organization has partnered with ACHC to offer its members with special pricing for their nationally-recognized sleep accreditation program.
"At ACHC, we recognize the unique challenges that sleep providers face when considering accreditation and choosing the right accrediting organization for their needs," said Timothy Safley, ACHC Director of DMEPOS, Pharmacy, and Sleep. "We are pleased to present this webinar for ASBA members and believe that it will help them gain a better understanding of the entire accreditation process, and how it can be leveraged to enhance the quality of patient care as well as business efficiencies."
ACHC offers a patient-focused approach to sleep accreditation with standards that were developed with direct input from industry professionals to ensure that all requirements are relevant and realistic. In order to remain flexible to the needs of providers, ACHC's sleep accreditation program offers standards for sleep labs and stand-alone home sleep testing services.
ACHC is a not-for-profit accreditation organization that has stood as a symbol of quality and excellence since 1986. The organization has CMS Deeming Authority for Home Health, Hospice, and DMEPOS, and a Quality Management System that is certified to ISO 9001:2008. ACHC is the provider's choice for accreditation because of their personal Accreditation Advisors, relevant and realistic standards, competitive pricing, and a friendly, consultative approach to accreditation. Accreditation by ACHC reflects an organization's dedication and commitment to meeting standards that facilitate a higher level of performance and patient care.
For more information on ACHC's accreditation programs and educational resources, or to download ACHC accreditation standards, please visit achc.org or contact them at customerservice(at)achc(dot)org or (855) 937-2242.
The American Sleep & Breathing Academy is an educational institution for sleep disorders. The organization serves the community at large and educates medical doctors and other sleep health providers, in the field of sleep science and sleep disorders. In addition to organizing and hosting wellness events such as the 2014 conference, the Academy publishes a quarterly publication, Sleep & Wellness Magazine, which can be ordered through the company website, sleepandwellness.net. Visit americansleepandbreathingacademy.com for more information.