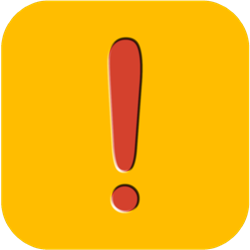 DisasterTalk helps to fill the gap by allowing people to communicate even when phone masts and internet hubs have been destroyed.
Rock Hill, South Carolina (PRWEB) July 29, 2014
DisasterTalk is a texting app which allows users to communicate with teams of people where cell phone masts or other transmitters are down. The app can transmit messages to other iPhones up to 100 feet away without the need for any Wi-Fi, and can also use a meshworth of iPhones to target longer ranges.
The new app has launched as a housing report finds that approximately 8% of US homes are at very high risk of being affected by natural disasters. With the risk hitting such heights and affecting so many homes, it's crucial that those residing within these areas download this app, should their hometown be hit by a flood, a hurricane or an earthquake.
Ms Nwe, the developer of DisasterTalk says, "The new housing report by RealtyTrac has shown that 10.6 million homes in the US are at very high risk of being ravaged or ruined by a natural disaster. Many of these people's lives will also be endangered when a tornado or earthquake hits – so we've released our DisasterTalk app which allows communication between various parties in any form of rescue scenario. The app is fantastic for deciphering whether people are alive under rubble, or whether there are people still inside a building which has caught fire. We'd like to encourage all those who are in the 'very high risk' band to download the app now and protect themselves against the threat of natural disaster."
Many municipalities already use innovations like Facebook and Twitter to keep residents informed of weather warnings and potential natural disasters heading their way. Safety advice is imparted over the internet, and social media can help to boost search parties in the event of disaster. But many towns have found that their cell reception and Wi-Fi are often out in the wake of a large disaster, and DisasterTalk helps to fill the gap by allowing people to communicate even when phone masts and internet hubs have been destroyed.
DisasterTalk users are encouraging to make a coordinated effort to keep rescue team members within reasonable distance of up to 100 feet of another member, running the app in the foreground to ensure that there is a meshwork of devices in place. These can carry important messages to those who need to hear them, allowing them to adjust their plans and rescue operations accordingly.
The DisasterTalk app has launched on the App Store and is currently only available for iPhone and iPad devices. It is in the work for Android phones too.
DisasterTalk can be downloaded here.
About DisasterTalk:
DisasterTalk(TM) (formerly DisasterCom) is a texting app which can be used to communicate with a team of people where there are not many communication options available, such as in a disaster area.