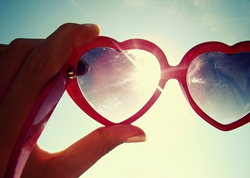 As children get 3 times more exposure than adults on average, it's important to plan ahead for a family holiday with the right camping equipment.
(PRWEB UK) 14 July 2014
In the UK there's seldom the opportunity to get too much sun, so people tend to take advantage of it when they can. With this in mind, it's important to remember to take adequate precautions and to remember to pack the right kit and equipment for camping holidays as well as for trips overseas. And as children get 3 times more exposure than adults on average, it's important to plan ahead for a family holiday with the right camping equipment.
While a little sun is healthy and tops up the body's vitamin D levels, prolonged exposure is dangerous, so start by applying a sunblock with a high SPF – less than 35 is probably too weak. Ensure that sunglasses also have sufficient ultraviolet-resistance – low UV protection is worse than nothing, because the pupils dilate to allow even more UV light in.
A sunhat is a good idea to shade the face and neck, but remember that concrete, sand, water, and snow reflect 85% to 90% of the sun's UV rays, so it's also important to protect from underneath as well as above.
Reduce exposure time, especially direct exposure in the middle of the day - get some shade, especially in the middle of the day. Covering up will win half the Summer skin protection battle! This might mean taking shelter in the family tent, so having plenty of extra space is a must. World of Camping recommend Outwell's range of larger tents as good models with a large shaded living area and ventilation. Most tents have the facility to use the main door as an extra canopy, so remember to get a set of Canopy Poles to take advantage of this.
Another option is to have a separate Day Tent which gives standing or sitting space for 4-6 persons. While out at the beach or elsewhere away from the campsite, there's the option of a smaller Sun Shelter such as the KingCamp Mississippi Beach Shelter or a golf umbrella or parasol.
Covering up with long sleeves is sensible, but will require lightweight and breathable fabrics. Craghoppers Nosilife range of clothing incorporates permanent sun-protection and is also insect-repellent!
Avoid heatstroke by keeping cool and hydrated – always take water and refill waterbottles whenever possible. World of Camping stock a range of jerrycans and collapsible water containers as well as stylish drinks bottles for both adults and kids. There's also a selection of coolbags, coolboxes and fridges – essential for keeping drinks cold as well as food - and reusable iceblocks and icepacks.
For those taking their dogs camping, shade and water are just as essential for them. A portable water bowl is a great way to save space while ensuring that the family pet is cared for in the heat.
Last of all – tents need caring for as well! Most tents are pre-treated with a combined waterproofer and UVA protection, but after time and use, they need retreating in order to prolong their useful lifespan and effectiveness. Try an all-purpose proofer such as Fabsil, with added UV protection for your tent or awning as well as waterproofing (provides UV protection that will extend the life of textiles by reducing fading). Nikwax Tent & Gear Solarproof -is a great waterproofing and UV blocker for all synthetic weatherproof textiles.
worldofcamping.co.uk are an online retailer of camping equipment and leisure accessories including folding chairs and tables, other portable camping furniture, 3-way fridges and coolboxes, BBQs, and lots of tents and awnings for caravans, motorhomes and campervans.