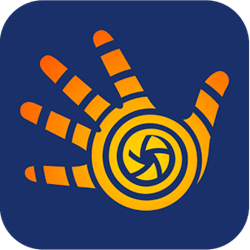 (PRWEB) July 13, 2014
App developer ADVA Soft recently produced a solution brief describing the successful optimization of the app for Intel® Atom™ tablets for Android*. This partnership enables the versatile, photo-editing app to reach a broader base of mobile device users.
The document highlighted the professional grade tools that tablet users can now take advantage of within the app. This includes advanced retouching, cropping, color correction, object movement, filters and frames. It also supports RAW files and is optimized for multi-core and GPU processors. The brief went on to explain that the unique benefit of Handy Photo is that it eliminates the extra step of downloading and manipulating images on a desktop computer.
As an Intel® Software Partner, ADVA Soft had the benefit of access to the portfolio of technical and support resources within the Intel® Developer Zone.
About ADVA Soft:
ADVA Soft is based in Berlin, Germany. Their development team aims to provide advanced software solutions for mobile and desktop environments. The company's primary focus is on developing credible image-processing applications. For more information about ADVA Soft, go to: http://adva-soft.com/
About the Intel Developer Zone
The Intel Developer Zone supports independent developers and software companies of all sizes and skill levels with technical communities, go-to-market resources and business opportunities. To learn more about becoming an Intel Software Partner, join the Intel Developer Zone. For more information, visit: https://software.intel.com/
Intel, the Intel logo and Intel Inside are trademarks of Intel Corporation in the U.S. and/or other countries.
*Other names and brands may be claimed as the property of others.
Copyright © 2014 Intel Corporation. All rights reserved.