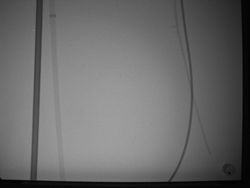 These new coatings make medical devices light up under x-ray radiation
Bonita Springs, Florida (PRWEB) July 14, 2014
Radiopaque Solutions, Inc., the world leader in x-ray visible materials technology, has released a new "High Definition" x-ray visible coating for medical device use. The biocompatible radiopaque coating material is in widespread use as the base material for the successful catheter marker bands sold by the company. The new material is conformal and can be directly applied to various device substrates. Tubes, electronics, fiber optics are all able to be enhanced to be highly visible under x-ray radiation. The material will pass class IV testing and has been tested in short term implants for spinal balloons. The video below shows the coating in use on a spinal device.
http://www.youtube.com/watch?v=pH42NnGzZD0
Both aqueous and solvent based versions are available.
Companies interested in using the material should contact: Radiopaque Solutions, Inc.