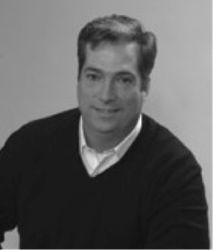 Baltimore, MD (PRWEB) July 17, 2014
The Haute Design Network welcomes Brad Weesner of Brad Weesner Design, headquartered in Baltimore, MD. As the newest member for 2014, Brad is known for his superior talents in timeless interior design and management experience with luxury hotels, such as the Ritz Carlton.
Brad Weesner's professionalism, nine years of experience, willingness to meet the needs of clients, and the ability to flawlessly finish projects that transcend trends place him in the top tier of mid-Atlantic interior designers.
About Haute Design Network
Haute Design Network selects interior designers that have demonstrated a high level of expertise, professionalism, and accomplishment in their field. This elite circle of leading interior designers is encouraged to expose readers to several elements from past and current design trends as they provide a glimpse into future innovations, while offering both inspiration and exceptional resources for those seeking experienced luxury interior designers and sophisticated interior design firms.
Brad Weesner is featured on Haute Design Network's comprehensive website as a distinguished member alongside other leading interior designers from across the country. Network members have the exclusive opportunity to interact with viewers by utilizing the Haute Design Network platform via customized blog posts and unique design features. Visit the Haute Design Network at http://www.hautedesignnetwork.com.
About Brad Weesner of Brad Weesner Design
Raised in Washington, D.C., Brad has been surrounded by the classicism, diplomacy, graciousness, and global environment that only the nation's capital can provide. Utilizing his luxury hotel management experience, he understands the daunting experience of entrusting something as personal as your home to an interior designer. The client's desire for functionality is the firm's primary focus when working on both residential and hospitality/corporate projects—transforming a once mundane interior into a remarkable living/work space.
The use of original artwork, wonderful lighting, timeless designs, and calming colors are the hallmark of Weesner's design work. Recent projects include: The Graduate Studio Center, MICA in Baltimore, The Leake Hall & Founder's Green Residence Life Buildings, MICA in Baltimore, the historic The Weinburg Center for the Performing Arts in Frederick, MD, and Annie's Paramount Steak House, a 60-year-old landmark in Washington D.C.
The designer's residential projects include a custom 15,000 square foot stone faced colonial and a contemporary and glamorous penthouse both located in Bethesda, a Ritz Carlton penthouse in Baltimore.
In addition to having served on the board of the Frederick Arts Council, Brad has projects that have been published in several publications including: Baltimore Magazine, The Baltimore Sun, House Beautiful, Spaces, the Washington Post, "Spectacular Homes—DC's Best Interior Designers" by Panache Press, "Shore Décor" by EJ Rooney, The Chicago Tribune, Luxe Magazine, and Home & Design Magazine.
To learn more, visit Brad Weesner's Haute Design Network profile.