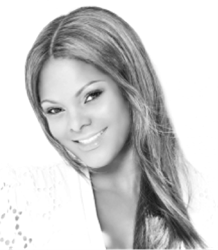 Miami, Florida (PRWEB) July 18, 2014
The Haute Living Real Estate Network (HLRN) of HauteResidence.com is proud to recognize Tomi Rose as a prominent real estate professional and the network's newest member. HLRN unites a distinguished collective of leading real estate agents and brokers, highlighting the most extravagant properties in leading markets around the globe for affluent buyers, sellers and real estate enthusiasts.
About Haute Living Real Estate Network (HLRN):
Haute Living Real Estate Network (HLRN) of HauteResidence.com offers readers the most prominent directory of experienced realtors, brokers and luxury listings, and HLRN has grown to be the number one source for real estate news, residential developments, celebrity real estate news and more. Seeking an experienced interior designer? Hauteresidence.com is also home to Haute Design Network (HDN), a collective of celebrated interior designers that will help you decorate your new home or stage an active listing. Access all of this information and more by visiting: http://www.hauteresidence.com.
About Tomi Rose:
As one of the most prominent real estate agents in South Florida, Tomi Rose is an accomplished entrepreneur who has established herself as a Global Premier Realtor for high profile clients. A native of Indiana, Tomi moved to Miami in 1997 and has since garnered extensive experience in the luxury real estate market. As Senior Vice President of Sports and Entertainment division at Opulence International Realty, Tomi uses her extensive network blended with Opulence's partnerships and broad service selection to lead an impressive team who dominate the sector.
Solid relationships within the corporate, entertainment, film/television, music, sports, and fashion industries are an integral part of Tomi Rose's multi-faceted approach to client visibility. Time and again, her client's rely on her proven ability to leverage her relationships in a constant effort to create more non-traditional ways to find their dream home.
In 2005, Tomi appeared on the cover of Network Miami Magazine, where she was featured as one of the top forty under forty professionals in South Florida. As part of the 2010 W South Beach in-house residential sales team, that year alone the team was responsible for closing over $125 million in sales. Never willing to allow anyone to define her but rather allowing her actions to, in 2012 Tomi became the first African-American Realtor to sell more than $25 million in residential real estate in one fiscal year in the Miami-Dade and Broward County.
In 2013, Tomi was featured as a lead agent on the Style networks' reality docu-series, "Hot Listings Miami," which aired August 2013 on Style network with some of the highest ratings ever seen for a new series. A milestone for the African-American community, Tomi is the first African-American woman on a real estate reality series and was featured on the popular television show Extra, showing property to Vivica A. Fox amongst other celebrity clients.
Tomi is a contemporary renaissance woman; in addition to her role at Opulence International Realty, she is also an author, writer, producer, vice president for Kbolo Clothing, and the president of Rose's Sauce Company. She has always set her goals high, reinventing herself, evolving, and serving as a real role model for women of all minority groups within her community.
Tomi is an active leader in the community as a committee member for The Kennedy/Shriver Miami Beach Best Buddies Charity, which mentors those with intellectual disabilities by providing opportunities for one-on-one friendships and integrated employment. She is also an active member of the Behind the Bench (BTB), National Basketball (NBA) Wives Association, member of Alumni Cheerleaders (Professional Teams), a member of ICABA where she was recognized as South Florida's Rising Star Corporate Executive 2013, and one of South Florida's Most Powerful Black Professionals. Recently, she was also named 2014 Trailblazer of the Year by Legacy Miami Magazine.
On top of being a significant part of the who's who and what's where, Ms. Rose still manages to be quite charming, humble, creative, nonetheless discreet, and confident. Tomi has often admitted that it is her home life with her son that ignites her fire to be the best in whatever she commits to. Her inner passion continues to be the main force behind the success of her real estate brokerage career. Tomi Rose delivers on her promises by providing her clients with the highest level of service and unique residential and investment opportunities. Her unique sphere of influence enables her to maximize the marketability of client properties.
To learn more, visit Tomi Rose's Haute Residence profile.