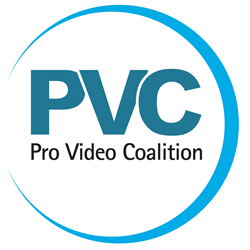 Portland, ME (PRWEB) July 21, 2014
Production and post-production pros can acquire some free advice and insight from an industry expert in an upcoming webinar presented by ProVideo Coalition, the leading online news resource for video professionals. The webinar, set for Thursday, July 31 at 11:00am PST, titled "UAV's, Green Screens and Post with Jeff Foster" will deliver a whole new perspective around essential production and post-production issues.
The ability for folks of all different production experiences and skill levels to be creative has never been more powerful. UAV's (unmanned aerial vehicles) allow anyone from a major motion picture director to a realtor grab footage that showcases their content in an amazing new light. Green screens allow for adding incredible elements to a production, and those two elements can all be pulled together in post to achieve something really spectacular. However, figuring out how all these pieces fit together can be a challenge. Jeff Foster, the featured speaker in the upcoming PVC Experts webinar, has been producing and providing training for traditional and digital images, photography, illustration, motion graphics and special effects for over 20 years, can help.
Jeff Foster is a published author of several computer technology, animation and video production VFX books, an Adobe Certified Expert, and an instructor and featured speaker at conferences such as Photoshop World, Macworld, Adobe MAX, the NAB (National Association of Broadcasters) Post-Production Conferences and several workshops on creativeLIVE. This free PVC Experts & Answers webinar is sponsored by Optical Cables by Corning. The webinar will discuss Foster's production experiences, with a focus on questions from the participating audience. Participants are encouraged to submit questions before and during the webinar via Twitter, using the hashtag, "#PVCquestions".
Registration for the Webinar is free for the Webinar.
About ProVideo Coalition | http://provideocoalition.com/
ProVideo Coalition brings together the industry's best writers, bloggers and video gurus under one url. Each writer maintains their own blog, with the site's content management system dynamically sharing articles, tutorials, reviews, video clips and other media across the individual channels or sites. PVC has become the leading resource for video professionals, including studios and independent filmmakers. This award-winning site provides comprehensive information on both production and post-production in multi-distribution film, online, mobile, and broadcast environments.
About Optical Cables by Corning l http://www.OpticalCablesByCorning.com
Corning Incorporated (http://www.corning.com) is the world leader in specialty glass and ceramics. Drawing on more than 160 years of materials science and process engineering knowledge, Corning creates and makes keystone components that enable high-technology systems for consumer electronics, mobile emissions control, telecommunications and life sciences. Our innovative optical connectivity solutions deliver high-quality broadband capabilities for the Enterprise, Carrier, and Wireless markets, as well as the expanding frontier of consumer electronic devices with Optical Cables by Corning for the Thunderbolt™ and USB protocols.